Experience traditional Japanese cuisine with a twist in the Sunset Harbour neighborhood of Miami Beach. Sunset Harbour is considered to be the new culinary epicenter of Miami and Sushi Garage, located across the way from The Fresh Market, just might be the focal point of this cuisine-driven neighborhood.
The refined 'garage style' natural wood interior frames a contemporary space with dim lights and lime green accents throughout, most notably at the sushi bar and cocktail bar. What sets the vibe are the 200 metal koi fish hanging from the ceiling that add even more character to this modern, hip hotspot. The name Sushi Garage is reminiscent of that the restaurant space that was a former car body shop.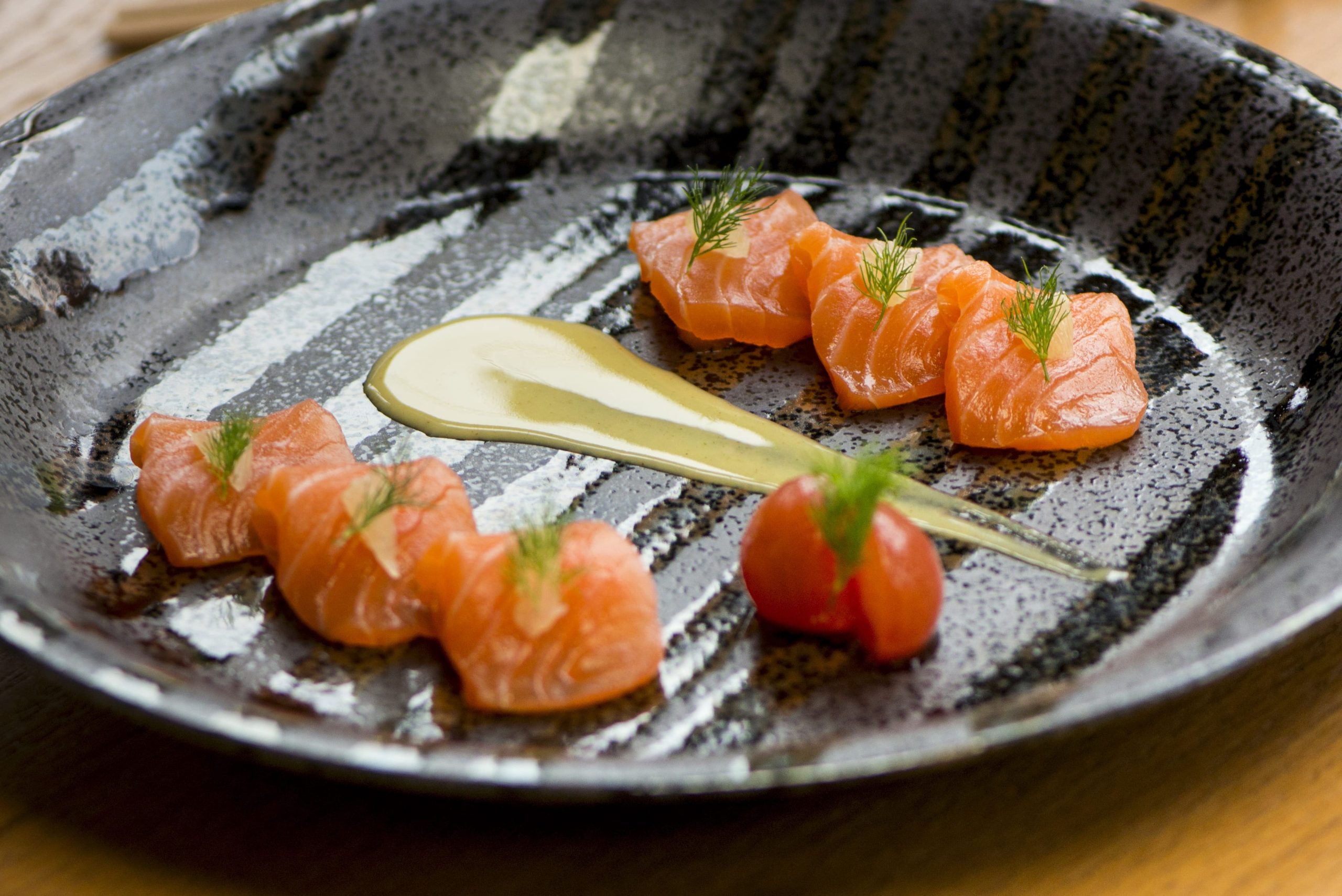 The Menu
Helmed by Chefs Sunny Oh and Gregory Gourreau, the menu evokes a rendition of classic Japanese flavors that utilize some of the best and freshest ingredients around like fresh dill and rosemary. These flavors seal the deal on some of our favorite raw fish and sushi concepts.
Look closely throughout the restaurant, and you will notice additional light green tones from the ginger and herbs growing throughout.
Dishes to highlight include:
Scottish Salmon Honey Yuzu Mustard
Garage Ceviche
Spicy Tuna Crispy Rice
Chicken – Shrimp Gyoza
Unagi White Pepper Rosemary Aioli
Salmon Avocado Roll
The sushi served at Sushi Garage is so aromatic and each bite explodes with incredible flavor. It is the kind of high-quality sushi you would not think of sipping soy sauce into. Favorites were the Scottish Salmon with bright honey yuzu mustard and fresh dill, and the Unagi White Pepper Rosemary Aioli roll. The crispy rosemary on top was the crowning finish.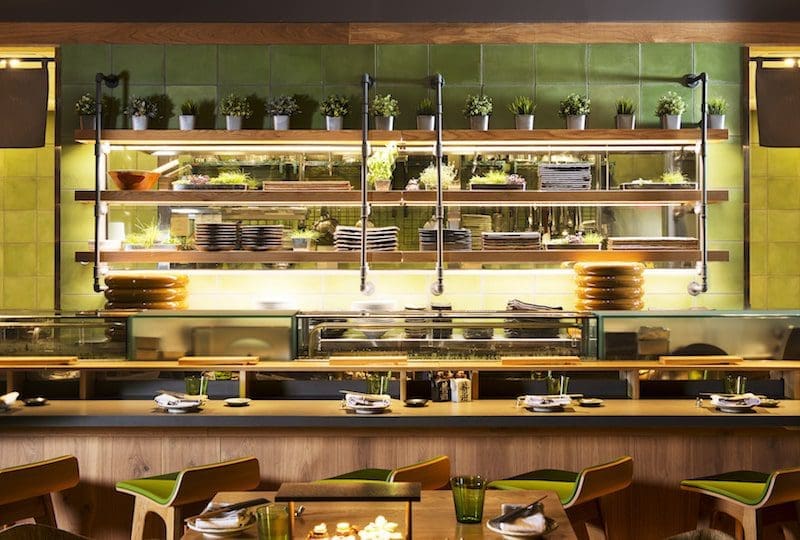 Dessert
For dessert, try the Lychee Rice Pudding Shiso Raspberry. Additional desserts on the menu include Wasabi Pudding Milk Choco with Chestnut Rum Ice Cream, Soy Milk Custard with Yuzu Nashi-Pear & Melon fruit salad, and Chocolate Sudachi Crepe Cake.
Ask for the non-alcoholic coconut crème, pear and matcha shots. A second round will be essential.
Hours
Sushi Garage in Miami Beach is currently open for dinner Sunday-Thursday from 5:30-10pm, and Friday-Saturday from 5:30-11pm. They are closed on Mondays. Indoor and outdoor dining is available.