Every year, thousands of people travel to Gatlinburg in Tennessee. One of the top reasons people visit Gatlinburg is to try the food. In addition to local restaurants, Gatlinburg has plenty of specialty food stores, distilleries, and wineries.
Gatlinburg is known for its fantastic food that tourists and locals enjoy. It's the perfect place to go with family and friends for an evening of fun and great food. Gatlinburg has it all, whether you're looking for a meal or something to snack on.
The city is known for being one of America's most popular family-friendly vacation destinations. It has everything from an aquarium to various amazing restaurants.
The city has many restaurants that serve great food at affordable prices. If we've gotten your hopes up, this article will provide top foods to try when you visit the area!
The Peddler Steak House
The Peddler Steak House serves great steaks at affordable prices. There are all sorts of choices, and the food is delicious. The restaurant has won many awards, including TripAdvisor listing it among the top places to eat in Gatlinburg, Tennessee. The restaurant's chefs are always coming up with new ways to make the menu more exciting and provide their customers with an excellent experience.
The Pancake Pantry
This place has some of the best pancakes you'll ever eat. In addition to their dessert menu, they also have great lunch and dinner options, which is why the Pancake Pantry has been a family tradition. There is usually a long line at this restaurant, and it's not surprising. The restaurant gets packed, but the staff is excellent at moving people through quickly.
Dogwood Farms Creamery
This is another great spot that offers food at affordable prices. The menu has various ice cream options, serving other items like burgers, salads, fries, and more. The burgers are among the best in town. It's a great place to eat after spending the day enjoying the amusement park or a local attraction.
Lazerport Fun Zone
This place isn't a restaurant, but it's worth checking out. It's an excellent place for children and adults of all ages. The arcade offers many fun games, such as bumper cars and mini golf. It's an indoor facility, so it doesn't matter if it's raining. The staff is known to give away free prizes now and then. In addition, people can enjoy many other activities, including bowling and go-karts. It's one of the most popular entertainment spots in Gatlinburg.
Off the Beaten Path Cafe
This is a nice, quiet breakfast and lunch spot. The menu has plenty of food options, including sandwiches and burgers. There are also multiple coffee options that people enjoy. The price is suitable for the delicious food that people get to enjoy, which is precisely why the café is one of the most popular establishments in Gatlinburg.
Buck Snort BBQ
This city has various barbecue spots. Buck Snort BBQ is one of them, and it's a great place to stop and grab some lunch or dinner. The menu has all the traditional barbecue items, including ribs and chicken. The prices are very affordable for people on a budget.
Bear Creek Mountain Resort
This place serves all sorts of food items, including breakfast, lunch, and dinner. It's an all-you-can-eat buffet, so it's great for people who like to have options. The food is delicious, including pizza and ice cream. It's a great place to take the family to enjoy an evening of fun and munch on some fantastic food. The buffets stay open until 10pm. or later most days of the week.
Carr's Apple Farm
Carr's is a specialty food market that has been around for decades. The same family has owned the farm for over 60 years, which ensures the quality of its delicious options. If you're in the mood for fresh fruit or some pies and jams, Carr's is the place to be.
Tilt'n Diner
The Tilt'n Diner has all the items you would expect to find at a diner, including breakfast and onion rings. This is a 24-hour diner, so it's perfect for those who love to eat late at night. In addition, the emergency room is open all night, so it's ideal for traveling families needing to grab something on the go.
Isle of Capri Casinos
This casino has an extensive menu, including an all-you-can-eat buffet. The menu has lots of different options for people to enjoy. There are other restaurants in the casino where people can be seated and served a full meal. It's a great place to go after a long day of shopping or visiting local attractions.
Wild Bear Saloon
This is another saloon that offers food for every taste. The menu has several options to choose from, including steaks and seafood. The prices are very affordable, and the quality is high. It's a fun place to go with friends and family for a nice meal.
The Island
This establishment offers many cuisines. The menu has items from Italy, Mexico, and more. Diners love the food and recommend the appetizers and salads. It's a great place to go with a group of picky eaters.
Ole Smoky Moonshine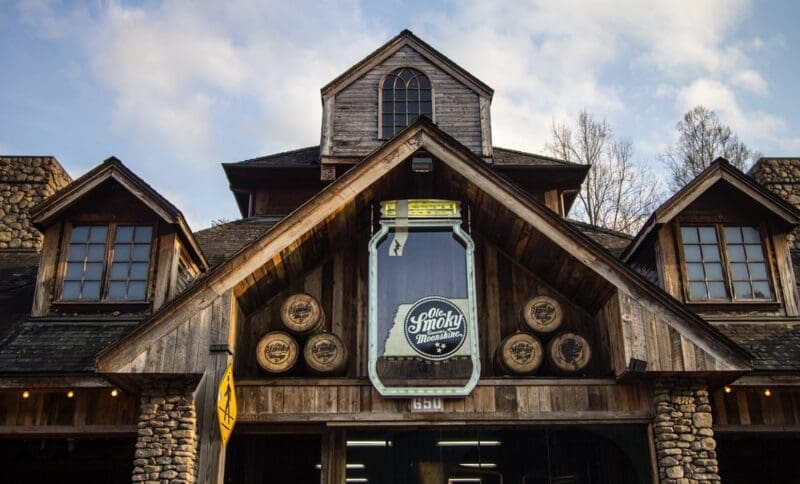 Ole Smoky Moonshine offers limitless beer samples, so naturally, people love to visit. The menu has dozens of different types of moonshine, and all are delicious. The prices are very affordable, and it's a great place to go with friends. It's not a family-oriented establishment because of the high amount of alcohol served, but it's a great place to go with friends. The staff is amiable, and the atmosphere is ideal to relax.
Final Thoughts
Gatlinburg has a lot to offer its visitors, including food, entertainment, and hospitality. The restaurants have great food at affordable prices. In addition to the delicious food, the establishments complement their quality of service with in-house activities, including arcades, go-karts, bumper cars, and even children's games.
The restaurants mentioned above are just a few of the many amazing places to eat in Gatlinburg. The city has a lot of great restaurants, and there's something for everyone's taste and budget. Many restaurants also include various discounts and coupons, which makes them even more affordable for everyone.