We have rounded up some of our favorite romance-inspired gifts for this upcoming Valentine's Day 2022. These gift ideas are perfect for celebrating Valentine's Day at home with your special someone from toasting with a vegan-friendly wine label and soaking in a hot shower, to cooking your favorite dish with a new elegant kitchen upgrade.
Avaline Pinot Noir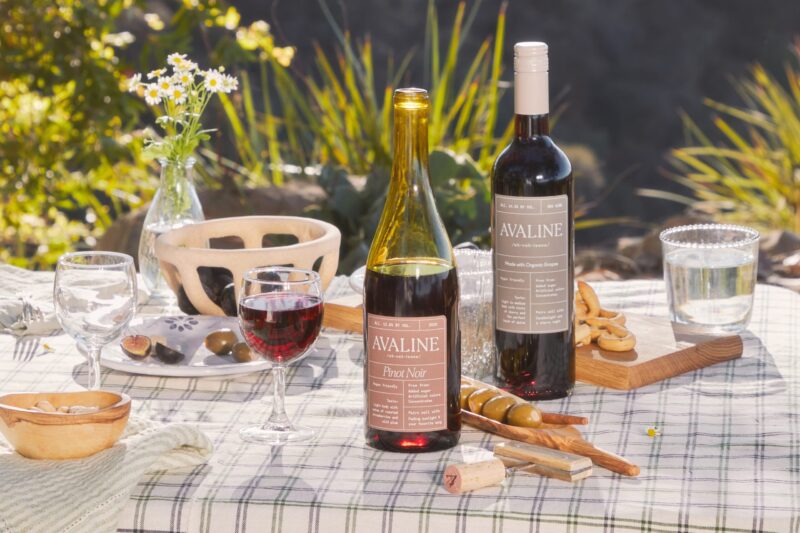 Avaline is a line of vegan-friendly wines made with organic grapes, created by Cameron Diaz and Katherine Power. They recently released a Pinot Noir from the acclaimed Russian River Valley. This wine is light-bodied with notes of roasted strawberries and wild plum, and is made in small batches.
Avaline also has a white, red, sparkling, and rosé wine. Purchase Avaline Wine directly from their website.
Avoila Nourishing Face Oil
Avoila Nourishing Face Oil is exactly what you will need to beautify and moisturize your face, hair and nails this winter season. Organic Avocado Oil is the key ingredient in Avoila. All skin-types can benefit from the balance of fatty-acids, vitamins, and minerals in every drop.
The vegan and cruelty-free face oil effectively reduces redness, seals in hydration, and supports the appearance of smooth skin, among many other benefits. Purchase their face oil directly via their website.
Bamboo Crystal Weighted Blanket
Sunday Citizen's Bamboo Crystal Weighted Blanket is a soft therapeutic weighted blanket filled with glass beads and pieces of natural crystals. These crystals include Clear Quartz, Rose Quartz and Amethyst. The blanket is fitted with a cooling cover made of viscose from bamboo. This unique composition helps to create the deepest, and most soothing night's sleep for you and your significant other.
The weighted blanket comes in White and Moon, and in three weights: 10lbs, 15lbs, and 20lbs. For best results, sleep experts generally suggest weighted blankets should be about 10% of your body's weight.
Celestial Silk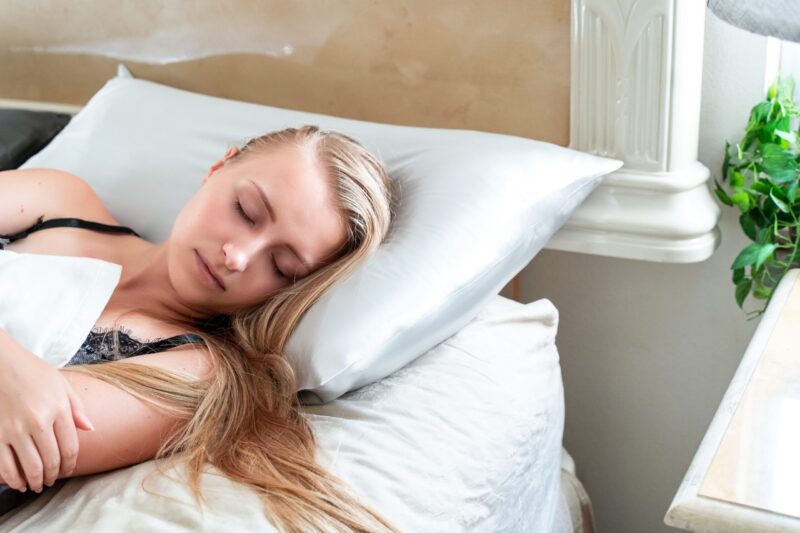 Stay cool and comfortable through the night this Valentine's Day with Celestial Silk. Their super soft silk pillowcases help perfect your beauty sleep, creating a blissful night's rest. Whether you're searching for a silk pillowcase for hair benefits or allergy relief, Celestial Silk offers a variety of sizes and beautiful colors that will match any décor or lifestyle. In addition to their website, Celestial Silk pillowcases are available on Amazon.
They also offer a wide variety of silk hair accessories in a variety of colors and styles. Their hair ties are perfect for reducing friction that leads to frizz and breakage. Celestial Silk donates 10% of all proceeds to charity.
Divine Chocolate
Celebrate Valentine's Day by gifting your loved one a sweet, chocolatey treat from Divine Chocolate. Divine Chocolate is the first and only Fairtrade and B-Corp premium brand of chocolate on the market.
Divine Chocolate's Valentine's Day Collection includes a Dark Chocolate Lovers Market Variety Pack, Dark and Milk Chocolate Hearts, a selection of gift sets, and more.
Discover their full collection on their
website
. Their chocolates are also sold on Amazon. Located in New York? Divine Chocolate is sold at Gristedes Supermarkets, Whole Foods Market, and Rite Aid Pharmacy, to name a few.
Hestan CopperBond Sauteuse Pan
Upgrade to your kitchenware with a piece (or set) that will last a lifetime. Perfect for whipping up a Valentine's Day meal, Hestan's CopperBond Sautuese Pan has a pure cooper core that delivers superior heat conductivity and temperature control.
Handcrafted in Italy, Hestan's current line-up of fine cookware includes ultra-premium NanoBond (pictured above) and CopperBond, and premium ProBond collections. This casserole-style pan with two side handles makes it easy to use on the range or in the oven.
In addition, its elegant two-tone metal styling encourages convenient presentation straight from the kitchen to the table, perfect for a romantic candlelit dinner at home.
Hestan cookware is available for purchase at select retailers, including Williams Sonoma, Crate&Barrel, Nordstrom, Food 52, and Bloomingdale's, and via their website. Also, check out their Hestan Culinary's website for live cooking classes!
Pluto Pillow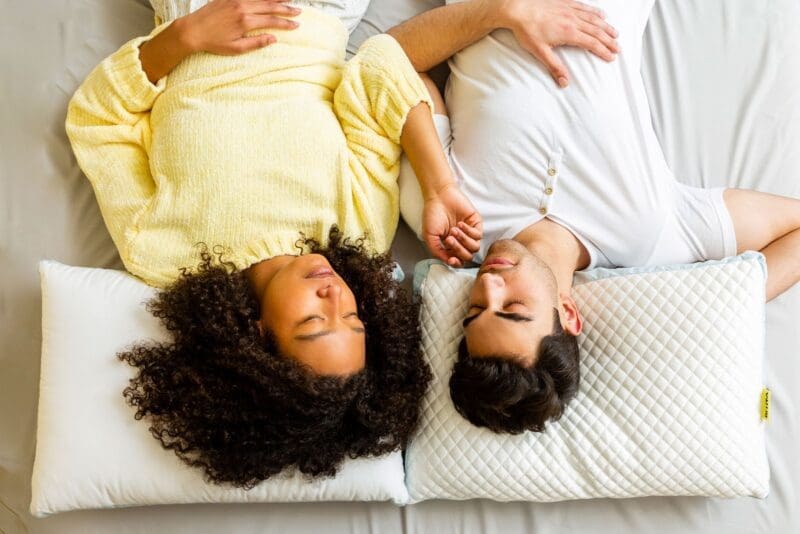 Now there is a pillow for everyone this Valentine's Day! Pluto Pillow is the first and only pillow that's custom-built to your body stats, sleep style, and personal preferences. Leveraging data collected through a quick questionnaire, Pluto analyzes which custom combination of 35+ materials should go into your pillow for optimal rest and recovery.
Their collection of pillows includes The PUFF. The PUFF is the ultimate body pillow for everybody. It's the galaxy's comfiest body pillow, rivaling the softness of 600-fill European down but, without the feathers.
Let your significant other choose their best pillow by sending them a digital or by mail gift certificate! Pluto Pillow is available directly via their website.
Shower Steamers by The Herbal Zen
Perfect for a daily self-care ritual or an at-home spa day, The Herbal Zen's shower steamers are essentially a bath bomb but for the everyday shower. The shower steamers, made with pure essential oils, are also free of phthalates, parabens, artificial fragrances, and sulfates.
These meltaway fizzy shower steamers release essential oils into the air as they dissolve, transforming any shower into an aromatherapy steam room. These come in 10 scents, with blends specifically formulated for stress relief, sleep & relaxation, energy, congestion, headaches, hangovers, meditation and more.
The Herbal Zen products are available on Amazon and Etsy. Made in the USA.
Check out these other gift guides and stories: