We have rounded up some of our favorite romance-inspired gifts for this upcoming Valentine's Day 2023, including Valentines gifts for him and her.
These gift ideas are perfect for celebrating Valentine's Day at home with your special someone from toasting with a classically Californian chardonnay and soaking in an aromatic shower, to sipping your favorite drink in glasses etched with a map of the city where you first met and unique sustainable fashion accessories.
Aromatherapy
Shower

Starter Kit
H201SHIFT
The
Aromatherapy

Shower

Starter Kit
is the perfect gift of relaxation this Valentine's Day. It includes an innovative showerhead that instantly turns your shower into an aromatherapy spa while improving your skin health just by showering.
The showerhead releases essential oils into the stream of water using the scent capsule. It is also equipped with a water filter to trap harmful chemicals and pipe rust. It is easy to use and install and will instantly upgrade your showering experience. Cruelty free, paraben free, and dermatologically tested.
Beringer Vineyards 2020 Private reserve Napa Valley Chardonnay
Beringer Vineyards
Brighten up the winter season together with a glass of Beringer Vineyards 2020 Private reserve Napa Valley Chardonnay. This classically Californian chardonnay is rich, creamy, and complex with expressive aromas of citrus blossom, jasmine, and lemon curd, supported by tropical ripe flavors of white nectarine, peach, and grilled pineapple.
The well-integrated oak shows notes of brioche, vanilla, and ginger spice, leading to a long, mouth-watering finish with freshness and minerality. This white wine pairs well with winter dishes such as a creamy lemon chicken, shellfish, or pasta dishes with buttery sauces.
Bluejay Bikes
Biking is better together, especially this Valentine's Day! Bluejay Bikes are eco-chic and provide a safe and sustainable way to commute and leisurely ride around.
With beautiful design and more color combinations than any other e-bike currently on the market, each bike is fitted with the latest in E-bike technology. This technology includes powerful 350-watt mid-drive motor, and long-lasting battery (up to 75 miles). Bluejay has thought through every detail, so riders can have it all.
Bond Touch
Make every connection count this Valentine's Day. Bond Touch has created emotional wearable bracelets that help keep people connected no matter the distance while offering the sensation of human touch. Fully chargeable in under three hours and the charge lasts up to four days. Bond Touch is also swimming proof up to 1m deep.
Cedar & Cypress Designs
Working in partnership with local Haitian artisans, Cedar & Cypress Designs employs artisans working in a variety of culturally relevant medians. Ethically sourced cow horn and bone is one of the main elements used, as well as mahogany wood, recycled aluminum and Haitian clay.
Through your purchase and support, the brand in turn is able to further support their Haitian partners and ensure they are paid a fair and livable wage that reflects their work.
Jewelry by Cedar & Cypress Designs includes bracelets, necklaces, earrings, rings, and sets. They also offer an apparel and accessories line.
Charlie B Collection
Charlie
B
Collection
is a womenswear brand designing tops, bottoms and jackets with comfort and style in mind. Their designs are flattering and versatile, making them the perfect gift for any lady in your life. Planning a date night out this Valentine's Day? Dress from head to toe in
Charlie B
!
A fan favorite is the Long Plaid Wool Shirt Jacket (pictured above). Other popular picks include the Sweater with Graffiti Embroidery and Space Dye Pull-Over with Cable Knit Detail.
Desire Patch
The Good Patch
Put self-care as a top priority this Valentine's Day.Peel and stick for an easy application and sustained release of ingredients over 8-12 hours. All patches by The Good Patch are vegan, paraben free, and not made with latex.
Other wearable wellness patches from their collection include Dream, Rescue, Relax, and Cycle, to name a few.
EcoWool Clog
Stegmann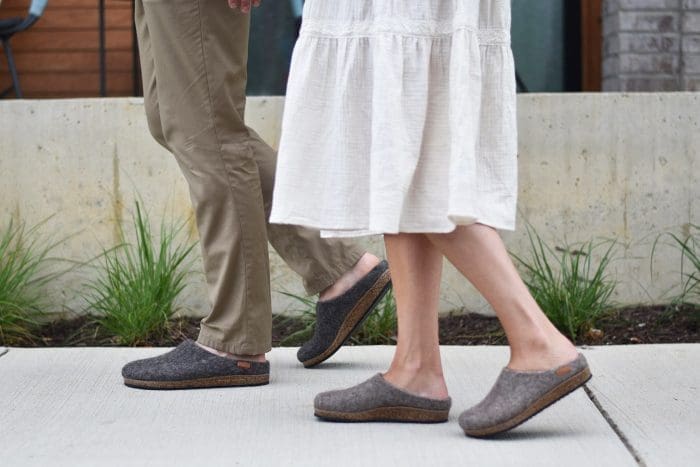 Stegmann sells a collection of durable sustainably made wool and wool-lined clogs, shoes, and boots. The EcoWool Clog is a gift favorite this Valentine's Day and year-round for its sleek design and sustainability story. The EcoWool clogs are made from special heritage wools sourced from small farms practicing sustainable and cruelty-free farming.
Available in women's and men's sizes, colors include Stonesheep, Alpaca, and Juraschaf for men, and Shetland and Coburger as additional colors for women.
Flax Home
Snuggle up this Valentine's Day with Flax Home. Flax Home is a Vancouver-based, women-owned home and lifestyle brand that sells a range of home products from bedding and towels to robes and tablecloths.
One of their bestselling products is The Heirloom Quilted Sleep Bundle. Available in a wide range of colors including Blush, Dove, and Pebble, the linen bundle includes an Heirloom Quilt, a fitted sheet, flat sheet, 2 pillowcase, and 2 Heirloom quilted shams.
Fresh Vine Wine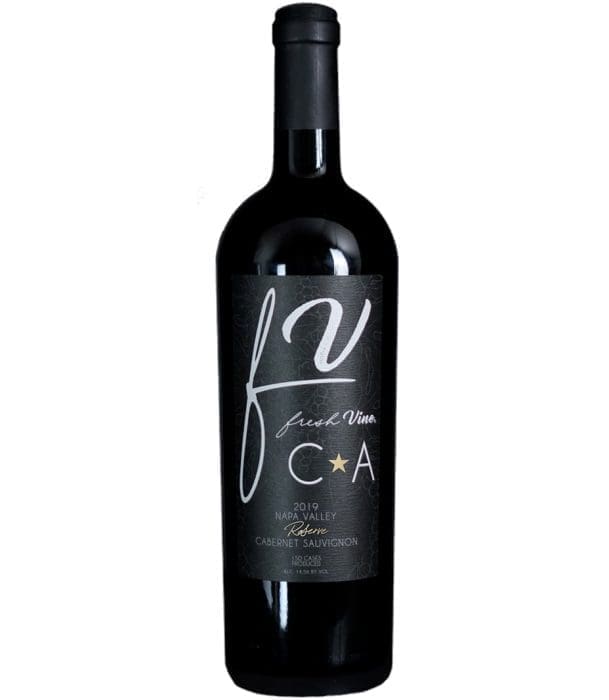 Fresh Vine Wine is an exclusive collection of premium, naturally low-carb, low-calorie, and gluten-free wines, co-owned by Nina Dobrev and Julianne Hough.
Produced and bottled in Napa, California, Fresh Vine Wine features a California Cabernet Sauvignon, Pinot Noir, Chardonnay, Rosé, Sauvignon Blanc, Brut Rosé, and a Limited Reserve Napa Cabernet.
Fresh Vine Wine is available via their website, as well as Drizly, Instacart, GoPuff, Vivino and in stores nationwide. They also offer a wine club with perks including flexible shipping and 15% off 12+ bottles of wine.
Love is in the Hair
Luseta Beauty
Luseta's Rose Oil Collection is every floral lover's dream and the perfect gift for Valentine's Day. This haircare line is great those with fine and/or dry hair.
Give the gift of glamorous, luscious locks with tons of shine with soft, glowy skin. The Love is in the Hair set includes the Rose Oil Shampoo, Conditioner, Body Wash, and Body & Hair Oil.
Naughty + Nice Roll On Perfume Oil Blending Pack
Demeter Fragrance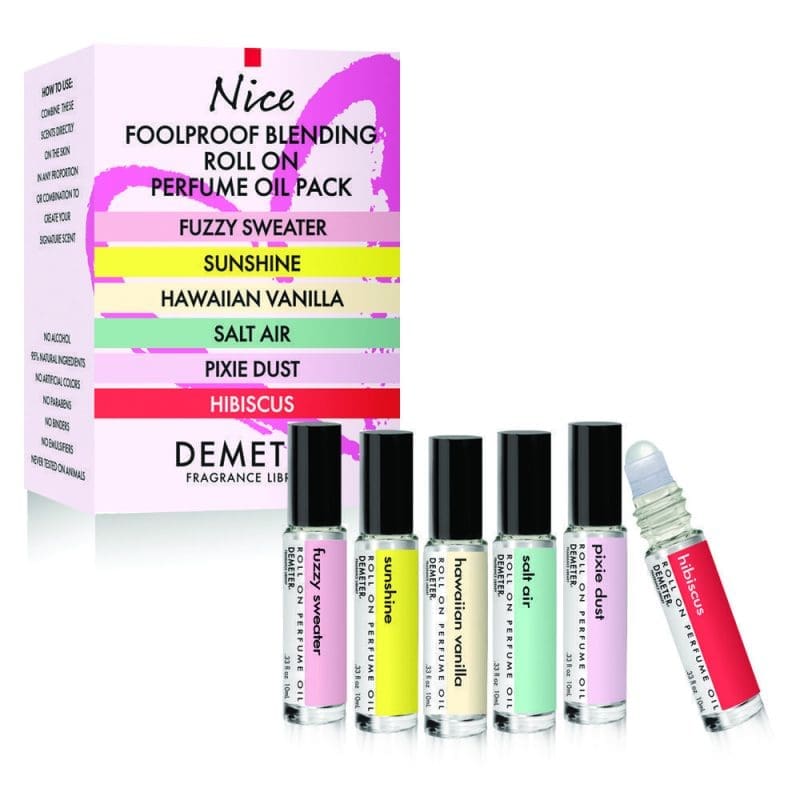 Demeter Fragrance's Naughty + Nice Roll On Perfume Oil Blending Pack feature six different fragrances in each that are completely blendable to create your very own signature set.
The Naughty Set includes fragrances of Sex On The Beach, Dark Chocolate, Champagne Brut, Spicy Pineapple Salsa, Piña Colada, and Poison Ivy.
The Nice Set includes fragrances of Fuzzy Sweater, Sunshine, Hawaiian Vanilla, Salt Air, Pixie Dust, and Hibiscus.
Onyx Pearl Necklace
Little Moroccan Things
The Onyx Pearl Necklace is handmade using antique silver charms and genuine onyx gemstones. Very feminine and elegant, it looks beautiful dressed up on dressed down and makes a meaningful gift to any woman this Valentine's Day who appreciates jewelry made with care.
Pink

Flamingo

Brut

Rosé
Pink Flamingo Brut Rosé is perfect to pair with fish and Mediterranean vegetables this Valentine's Day dinner. Its scent is complex with beautiful floral notes of little white flowers and violet, with a hint of citrus. This wine is biodiverse making it an even better choice for those that love each other and the environment.
Pluto Pillow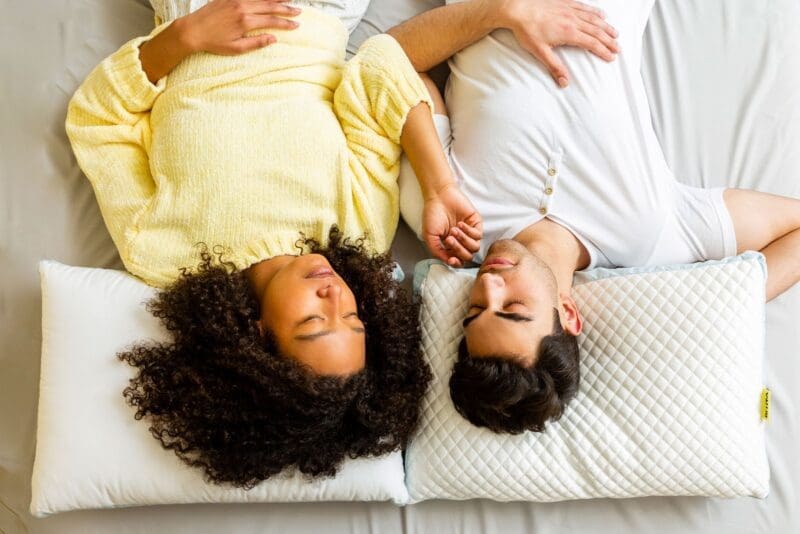 Now there is a pillow for everyone this Valentine's Day! Pluto Pillow is the first and only pillow that's custom-built to your body stats, sleep style, and personal preferences. Leveraging data collected through a quick questionnaire, Pluto analyzes which custom combination of 35+ materials should go into your pillow for optimal rest and recovery.
Their collection of pillows includes The PUFF. The PUFF is the ultimate body pillow for everybody. It's the galaxy's comfiest body pillow, rivaling the softness of 600-fill European down but, without the feathers.
Let your significant other choose their best pillow by sending them a digital or by mail gift certificate! Pluto Pillow is available directly via their website.
Rosa Regale
Rosa Regale Sparkling Rosé is a semi-sweet rosé sparkling from Piedmont, Northern Italy. Made from the Brachetto grape, the nose is highly aromatic with hints of sweet grapefruit, orange, rose petals, and ripe melon with crisp acidity and softness on the palate.
Lovely served chilled on its own, and also makes a great base for Valentine's Day cocktails. Rosa Regale pairs beautifully with chocolate covered strawberries and pastries as well as semi-aged cheeses and charcuterie.
Saatva

Herringbone Blanket
Saatva
This Valentine's Day, wrap up in the cozy comforts of Saatva's warm yet breathable medium-weight Herringbone Knit Blanket. This beautiful blanket is made with luxurious 100% long-staple cotton that gets softer with every wash.
It's made with naturally hypoallergenic & moisture-wicking OEKO-TEX® Standard 100 cotton, certified to be free of potentially harmful chemicals. Available in white, slate, and sage.
Soru Jewellery
Soru, which translates to sisters in Sicilian, is a jewellery company based in England founded by two half English-Sicilian sisters, Francesca and Marianna. Each piece is ethically handcrafted by artisans in Italy and Turkey and designed in the UK.
Inspired by their Sicilian heritage, Francesca and Marianna utilize the most unique fine and semi-fine materials in their pieces. Each piece is perfect for both a Valentine's Day date night, and every day. Soru Jewellery includes a dazzling collection of rings, charms, necklaces, bracelets, fine jewellery, and more.
TRUE LOVE (99 Red Roses)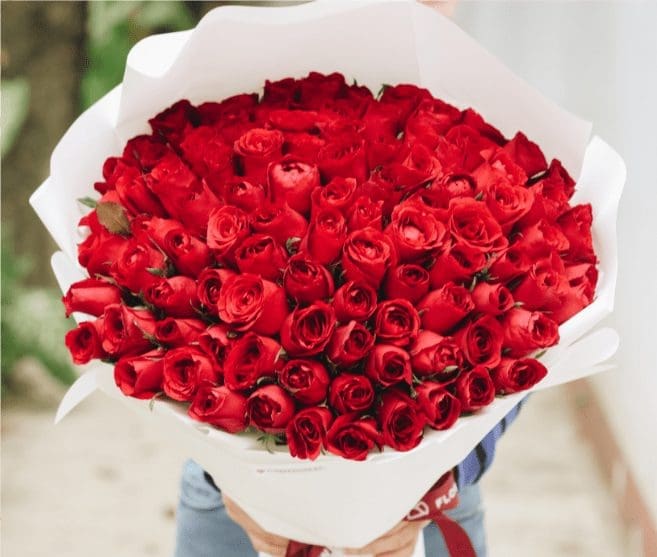 Giving a bouquet of 99 red roses as Valentine's gift is a grand gesture of love and devotion. Red roses are a symbol of passion and love, making them the perfect choice for a romantic gift. The number 99 is significant as it represents "eternal love" and "always and forever." This bouquet will make a lasting impression on your significant other and show them how much they mean to you. It's also a great way to express your feelings when words are not enough. A bouquet of 99 red roses is a gift that will be treasured and remembered for years to come.
Turmeric Body Oil
Life & Pursuits
Perfect for massages, this clean carefully crafted Turmeric Body Oil helps even skin tone and reduce the appearance of scars and dark marks over time. It also relieves irritation and soothes while softening for comfortable, hydrated skin.
Life & Pursuits products are formulated by Ayurvedic Gurus and Cosmetic Chemists. Their products are also on Amazon.
Village Thrive Rattan Clutch Bag
Made Trade
This stylish and sophisticated Rattan Clutch, available on Made Trade's website, is made with palm leaf and brass and lined with a soft fabric. Artisans in Bali use traditional techniques to create their handcrafted accessories in small batches. The clutch is vegan and made with sustainable materials.
Made Trade is an e-commerce platform for many unique ethical and sustainable goods. Items for sale from women-owned brands including clothing, home goods, furniture, shoes, and much more.
Well Told
Give your significant other or friend a glass etched with the city streets of where you took that once-in-a-lifetime trip together or where you first met.
Well Told's custom-etched drinkware are etched with their signature map designs. Customers can choose anywhere in the world from hometowns and city neighborhoods to college towns and villages. Custom quotes and night sky etched designs are also available.
Check out these other gift guides and stories: