For anyone, traveling can be a delightful and freeing adventure. However, it is important to recognize certain distinct factors when it comes to the LGBT community, particularly when dating is a part of the equation.
For women seeking women, traveling can be a great way to make new connections. But it is not all that simple if you are not the most outgoing person. Therefore, the best way to handle things is to arrange your trip online while connecting with potential partners through dating sites.
Combining Travel and Online Dating
The advent of online dating platforms has transformed the manner in which individuals meet and interact, offering numerous possibilities for LGBT explorers. Lesbian travelers can utilize these platforms to discover secure and confidential opportunities for either romantic or platonic relationships.
Lesbian travelers can utilize dating apps designed specifically for the LGBT community, where they can connect with like-minded individuals who share their passion for exploring new places and seeking out exciting experiences. It is common for these websites to provide users with the option to sort out potential matches according to their travel preferences, which simplifies the process of finding and connecting with individuals who share similar interests.
Safety and Privacy
Using online dating sites to plan your trip with a potential partner is also a safer option. These platforms let you connect with your gay partners through live and video chat. You can ask questions and get to learn about your partner before deciding to make it official. You can find someone from your travel destination, or you can arrange a trip together to somewhere you both find fascinating. And you can do it all in a safe and private way.
Matchmaking Algorithms and Its Benefits
Lesbian travelers can take advantage of dating sites because they use advanced matchmaking algorithms. These programs cater to the LGBT community to meet like-minded individuals who share their love for traveling.
By utilizing algorithms and individual preferences, these applications suggest potential matches who share an interest in exploring the world. Lesbian travelers can form new connections and make long-lasting memories by joining these sites that bring like-minded individuals together for exciting journeys.
How to Plan an LGBTQ Getaway
To have a secure and all-embracing trip, it is essential to plan an LGBT-friendly vacation with great attention to detail. For those planning a lesbian adventure, here is how to proceed:
Explore LGBT-friendly travel options: Prior to finalizing your travel plans, it is important to research the destination's stance on LGBT rights, cultural attitudes, and overall inclusivity towards the community. Choose nations that have well-established LGBT rights and a lively queer community.
Discover welcoming accommodations for the LGBT community: Seek out lodging options that openly express their inclusivity and support for the LGBT community. Some options to consider are hotels, guesthouses, or resorts that are either owned or operated by members of the LGBT community or that are welcoming and inclusive of LGBTQ guests.
Find and engage with nearby LGBT communities: Look for LGBT community centers, associations, or social clubs in the area you are visiting. The local LGBT scene, events, and venues can be better understood through these connections.
Finally, it is crucial to be mindful of local customs and laws when it comes to expressing your sexuality, even as you celebrate your identity.
LGBTQ-Friendly Travel Destinations to Consider
Numerous nations have made noteworthy advancements in advocating for the rights of the LGBT community and establishing hospitable atmospheres for tourists. Some of the good options include:
Holland: in the Netherlands, Amsterdam is renowned for its liberal views on LGBTQ rights and boasts a vibrant queer community.
Canada: It is recognized for its policies promoting inclusivity and a welcoming attitude towards the LGBT community. Metropolitan areas such as Toronto, Vancouver, and Montreal are known for their lively LGBTQ+ communities.
Spain: It is a leading country in Europe when it comes to promoting LGBT rights. The cities of Barcelona and Madrid are particularly welcoming to lesbian travelers, offering a variety of inclusive and diverse experiences.
Thailand: The country is famous for its welcoming nature and progressive mindset. Cities such as Bangkok, Chiang Mai, and Phuket offer a vibrant LGBT community.
Iceland: It is known for being one of the most welcoming countries for the LGBTQ+ community. The city of Reykjavik is home to a popular queer pride festival that draws in visitors from all corners of the globe.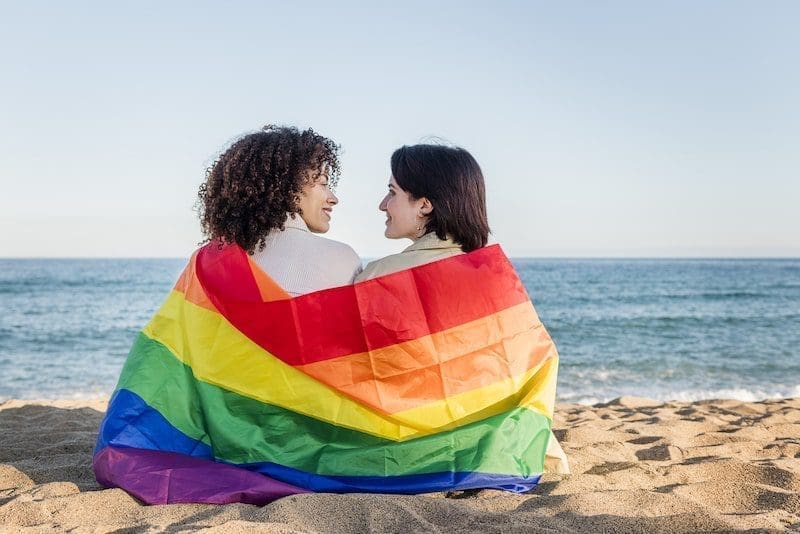 Tips for the Perfect Lesbian Voyaging Experience
To ensure you have a satisfying and exciting travel experience, you should also remember the following tips:
Prior to selecting a travel destination, make sure to conduct comprehensive research about the location.
Each location possesses distinct cultural specifics. In some places, it may not be socially acceptable to engage in public displays of affection, regardless of whether or not the location is welcoming to the LGBT community. Having a grasp of these subtleties will assist you in exploring the location more effectively.
Make an effort to connect with the LGBT community in your vicinity. Local experts can offer you valuable information about the area, including tips on what to avoid and must-see places to visit.
It is important to have travel insurance that provides extensive coverage for your health, personal belongings, and any possible cancellations or delays.
Conclusion
Lesbian travelers can find plenty of opportunities for travel and dating as LGBT voyagers. Utilizing dating websites, matchmaking services, and careful preparation can improve the process of discovering similar individuals and destinations that are inclusive of the LGBT community. Keep in mind that you can have a fantastic travel experience by putting safety first, doing your research, and being mindful of local customs.