Have you ever seen wild bottlenose dolphins? The Gulf Coast and Florida is famous for dolphin-sightseeing. The resident dolphins at South Seas Island Resort on Captiva Island, for example, are some of the friendliest and most playful dolphins along the Gulf Coast.
Though you are likely to spot these dolphins from shore, taking a cruise may be your best bet for getting close to them while also ensuring you're at a safe distance to maintain safety for both you and these beautiful animals. Visitors may also spot native and migratory birds as well as manatees.
We recently sat down with Captiva Cruises to learn more about where to see dolphins and how to protect them and their habitat.
What are some tours/experiences for those visiting who love wildlife? How could these be arranged in advance?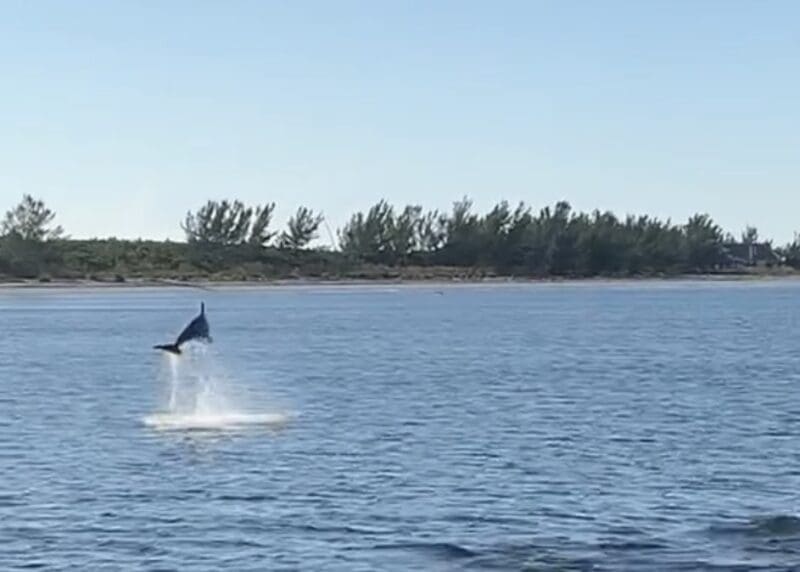 South Seas Island Resort offers a variety of cruises from the resort marina. More information on each available option can be found here and on Captiva Cruises website here (the dolphin and wildlife cruise depart from South Seas Q-Dock).
There isn't breakfast or lunch on the cruises, but some go to Cabbage Key and Useppa Island and allow time for lunch at the respective location, and cruises aboard the Lady Chadwick offer a snack bar with snacks and drinks for purchase.
Could you share any special notes or stories about any of the particular dolphins like Chip, for example?
Chip is literally like a mascot for guests. Often our repeat visitors ask first thing about Chip (especially if there has been any sort of storm or issue… they always want to know immediately if Chip has been sighted and he always has).
What is the best time of year to visit to see the dolphins?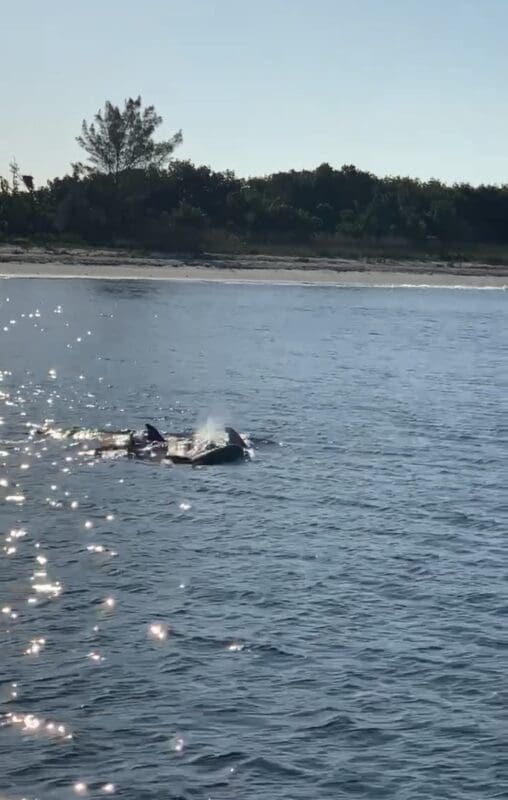 Because of the temperate water, the dolphins remain at Captiva Island/South Seas year-round, making them resident dolphins, and they are incredibly friendly and playful as a result of this.
How many dolphins are nearby? How many families?
There are literally thousands of dolphins!
What is the best time of day to see the dolphins?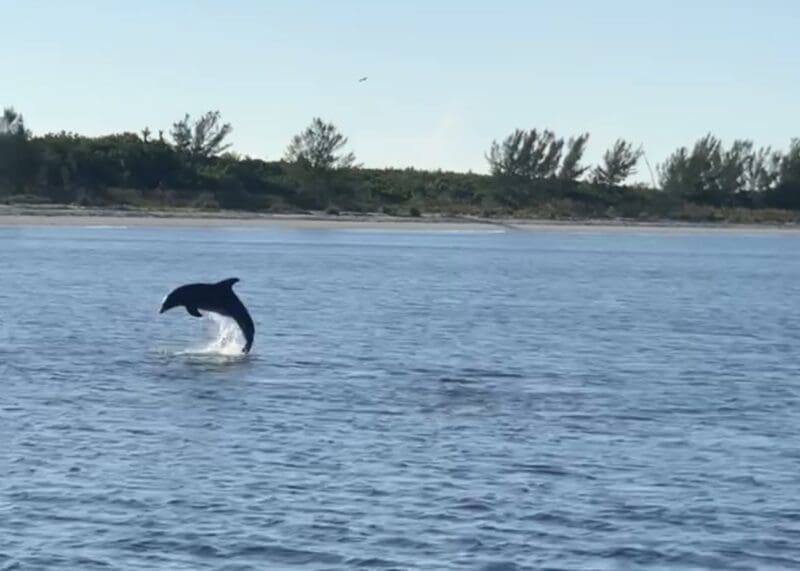 The late afternoon/early evening sunset cruise is typically the best time. Though in the morning going to Cayo Costa, our dolphins are so friendly and eager to show off at all times of the day!
How can we help protect the dolphins and manatees while visiting?
Litter from boats and on-shore is the greatest risk to dolphins and other wildlife – so literally humans. The no wake zones are clearly marked for protecting manatees in the area as well.
Additional Information About Captiva Cruises
Captiva Cruises offers two cruising options from Captiva Island: departing from McCarthy's Marina and South Seas Island Resort. Reservations are typically made up to one week in advance. All of their cruises are family friendly, and cruises are rain or shine.