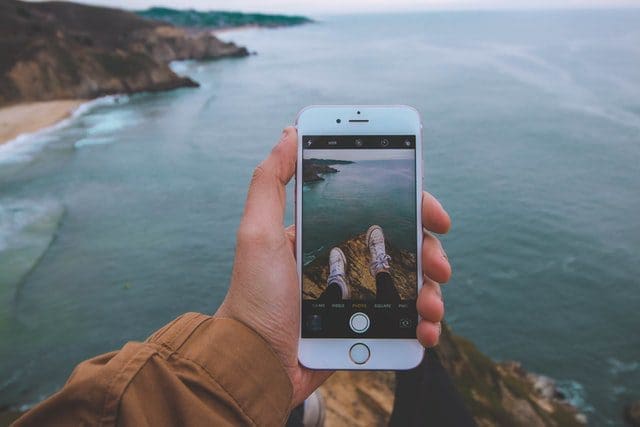 It is the season for outdoor adventures again! Whether you are planning a camping holiday or a spontaneous road trip, you need to be prepared for every eventuality. 
From tents to smart bags, you probably have everything you need to spend a day in nature. 
But have you ever considered the role of technology in your holiday? Indeed, we live in a modern age where technology plays a crucial role in every aspect of your vacation:
Capturing fantastic memories on the go

Booking restaurants or accommodation

Paying for your shopping

Finding the direction to your destination

Keeping in touch with friends and family

Checking opening hours and contact details

Checking on work emails

Etc. 
The bottom line: Even on holiday, you can't ignore the important role of technology. Therefore, today's adventurers must consider how they can safely choose and bring their tech gear along this summer. We'll briefly review the top 8 preferred tech gadgets by holidaymakers. 
A reliable phone plan
Let's start with the beginning. Your phone is essential to managing and organising your trip. Therefore, the first thing you need is a phone plan that can handle the challenge. Outdoor adventures are likely to take you out of traditional Wifi signals. So, you want to make sure you've got what you need, namely unlimited data on your phone. Should you change phone contracts before going on holiday? Not necessarily, as a new contract can be a tough decision. Besides, you may not need unlimited data in your everyday life if you have access to Wifi at home and at work. But things can be different on holiday. So, it may be worth considering simple, no-commitment unlimited data sim plans that can be perfect for a short-term solution. You can safely experiment with unlimited data access during your outdoor vacation without needing to change your phone contract. Some data plans also have free EU roaming. So, if you are travelling abroad, it's worth considering. 
A 5G phone
What does it mean to have a phone with 3G, 4G, or even 5G? Essentially, xG stands for the generation in mobile data technology. As a rule of thumb, 3G is faster than the previous 2G. 3G came out in 2003. 4G appeared in 2012. In other words, 4G technology is already 10 years old. While it is fast and can hit speeds of up to 150Mbps, it is fair to say that 5G is faster. 5G is not only faster, but it also exceeds 4G's performance in terms of latency and density. The download speed for 5G is 20Gbps, and it can provide 100 to 800MHz channels for OFDM encoding, reducing interference.   
When you are outdoors, 5G phones can make a huge difference. Indeed, 5G uses small cell technology as base stations. Unlike cell towers, small cells are small, approximately the size of a pizza box. They are therefore easier to deploy in a variety of locations that would, otherwise, not have a cell tower. You are more likely to get a fast and reliable connection using a 5G phone, which is precisely what you want when you are outdoors. 
A waterproof phone or phone case
Enjoying the outdoors? Whether you want to spend a day at the beach or join a canoe tour on the river, your phone is going to come with you. You need it to keep in touch with your loved ones, capture phones, and manage everyday activities. Unfortunately, phones and water activities do not go hand in hand. So, you want to protect your device accordingly. 
Some smartphones are resilient to splashes. Some can even be submerged safely. For safety reasons, it would be preferable to add a protective layer and invest in a waterproof phone case. They can keep your device safe and still accessible even if you are in a wet environment. So, you can make calls and read SMS even if you are in the water. 
Besides, a waterproof case is also a great addition to your camping and road trip kit. Even if you are nowhere near water, accidental splashes and spills could ruin your tech. Stay on the safe side and protect your phone from unwanted damage!
A solar charger
Camping in nature is the best way to forget about urban stress. Life can slow down, and you can enjoy every moment. There's only one problem when it comes to outdoor camping. You are far from civilisation, and that means there may not be any electricity around. If you are staying not far from a town or in a camping resort, there will always be a few sockets available for you to top up your phone battery. 
Yet, as it's not always an option, you should always be prepared. Solar chargers can be a game-changer for remote travel. A good quality solar charger could top up a drained smartphone to 27% battery in only 30 minutes of full sun. If you are willing to pay more for your solar battery, it may be worth looking at durable batteries that also have storage functions so you can leave them in the sun and use them at the end of the day. 
Backup external battery
Nobody can predict the weather accurately. So, while your solar charger can help you stay connected, it will be useless without prolonged sun exposure. You should pack a fully charged external cell battery for every phone to ensure you've got an alternative option. 
External batteries are also rechargeable, so they can be topped
up by plugging them into the main or the solar charger. Before your trip, you may want to experiment with charge speed. If your external battery is more likely to charge faster than your phone, it may be a better plan to focus on topping it up instead of your phone. 
A bluetooth speaker
We all have feel-good music we love to listen to on holiday. If you've got a favourite playlist, you can also use apps such as Spotify or Amazon Prime to keep your holiday tunes. 
Nowadays, smartphones have great audio features. But a bluetooth speaker will ensure everybody can vibe to your favourite tunes without draining your battery. Did you know that the louder you listen to music on your phone, the quicker your battery could drain? While it isn't true for every device, it is a recurring issue with modern technology. 
So, preserve the battery and connect to a speaker. You can adjust the volume via the speaker. This will keep battery usage to a minimum. 
If you are concerned about preserving battery, we strongly advise downloading a battery-saving app. It can suggest settings that will keep your battery for longer and identify the biggest energy vampire on your phone. 
A smartphone cleaner
The pandemic has made mobile phone sanitisers popular. They can be useful to keep your phone clean while on an outdoor adventure. 
It isn't always safe to use disinfectant wipes on your phone and screen. So, you could pick a gadget that relies on UV light to destroy harmful germs and bacteria. As cases of COVID-19 and monkeypox are on the rise, a sanitiser could make a huge difference to your holiday and your health. 
Many sanitisers will need to be plugged in. However, you can use them in a secure location with an electric outlet, such as a camping reception area or even restaurants, with the authorisation of the owner.  
A sanitiser will not remove dirt and fingerprints from the surface of your phone. However, it will protect your health by eliminating dangerous germs. Some sanitisers also provide charging functions too, offering enhanced features to make your trip easy and safe. 
Secure storage options
How much memory space do you have on your phone? Most people run out of memory during their holiday. As a result, they need to choose which photos to remove to make room for new memories. It isn't an ideal solution!
Depending on your phone and connectivity, you can choose options to protect your holiday photos and videos. Cloud storage is a favourite for many iPhone users as the Apple cloud service is an inexpensive and secure solution. Unfortunately, you need to maintain a stable connection to upload your photos to the cloud. If you are in a remote location with little coverage, your phone will have to store all your memories locally, and you could run out of space. 
Alternatively, you can also opt for an external hard drive storage kit. You can connect your device and shift all data onto the disc. Hard drive storage devices are portable and often very sturdy. So, it's safe to pack them in your luggage and use them when needed. External hard drives typically need a USB connection. With a smartphone, you might need to buy a USB adapter to connect it to the device. Make sure to test your adapter before your holiday. iPhones, for instance, may require a specific Apple-friendly tool. Better safe than sorry; testing your technology will save you a lot of hassles in the long term!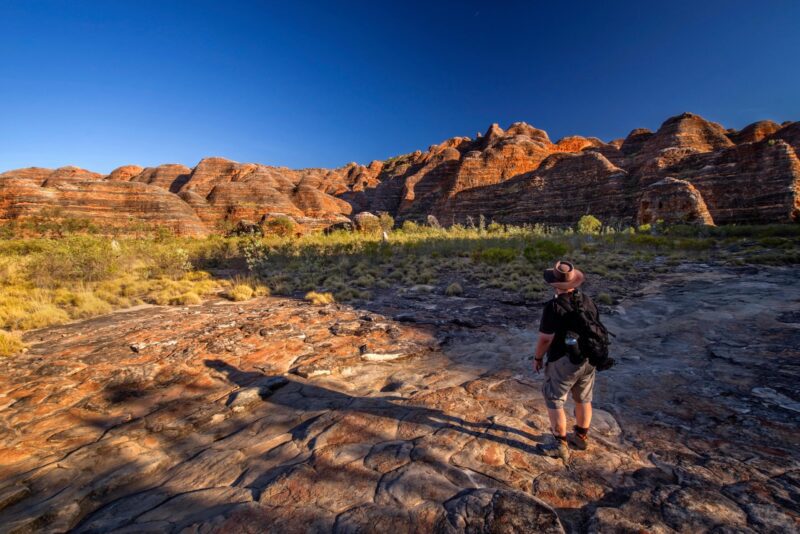 Are you ready for an outdoor adventure? Your phone is the most important gadget you will need during your holiday. You rely on your phone for everything, from booking your trip to staying in touch. Therefore, it can be a good idea to pack gadgets that will enhance your phone functions and keep it safe.