Connecticut is a great place for craft beer enthusiasts to visit. Connecticut has over 120 registered craft breweries to date and still more are being planned. No matter what your style preference, there is a craft brewery to quench your thirst in every corner of CT.
These few favorites are by no means an exhaustive list of what Connecticut has to offer craft brew enthusiasts. We highly recommend a trip down the CT Beer Trail where you will discover dozens more amazing local Connecticut craft breweries.
Bloomfield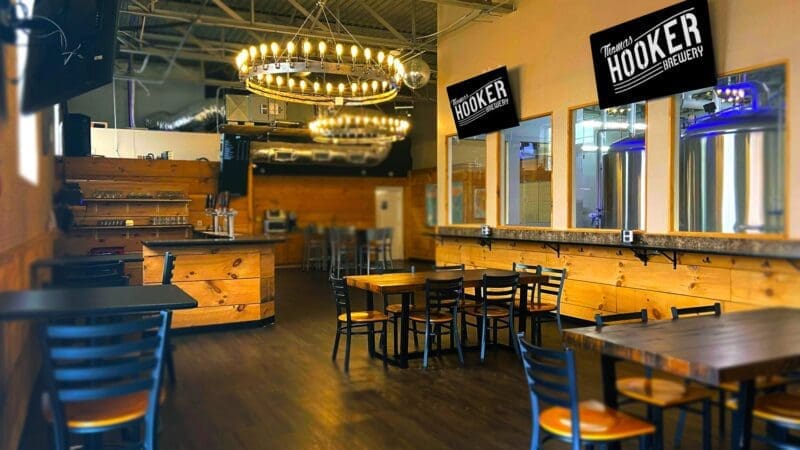 With an onsite pizza kitchen, ample outdoor and indoor seating, gift shop, and of course an extensive menu of beer on tap and to go, Thomas Hooker Brewery in the Connecticut town of Bloomfield is a great place to go with a crowd.
This brewery offers fruit forward beers, IPAs, sours, stouts, and specialty styles ensures that there is a beer for every palette at Thomas Hooker. Thomas Hooker Brewery has also started offering a line of (nonalcoholic) CBD seltzers called Chilled AF.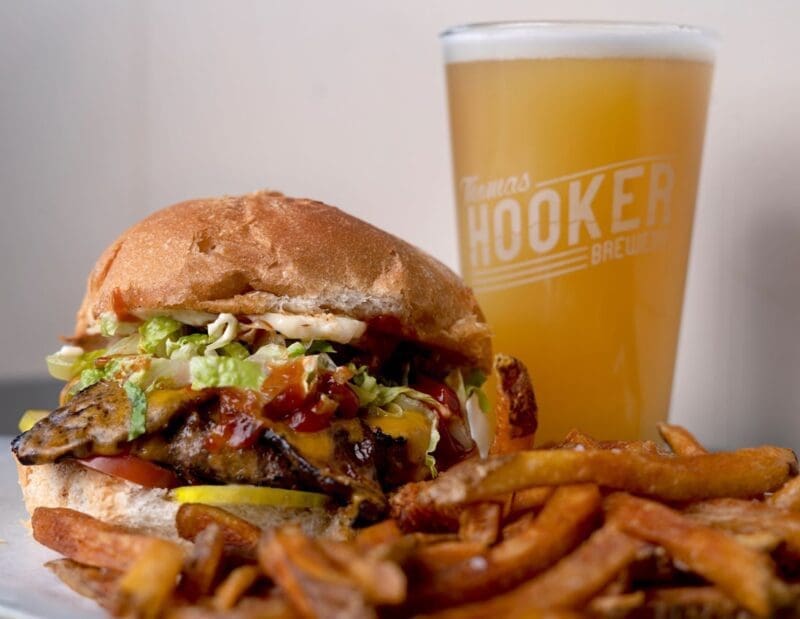 Should you be visiting Hartford soon, Thomas Hooker Brewery's Colt Taproom has an on-site cafe that serves breakfast, lunch, and local coffee while offering both indoor and outdoor seating.
The Brewery recently opened "Thomas Hooker LIVE" at the Colt building. It is a 5000 square ft event space where they host their own shows such as Dueling Pianos, and Sunday Drag brunches. It is also available for private and corporate rentals.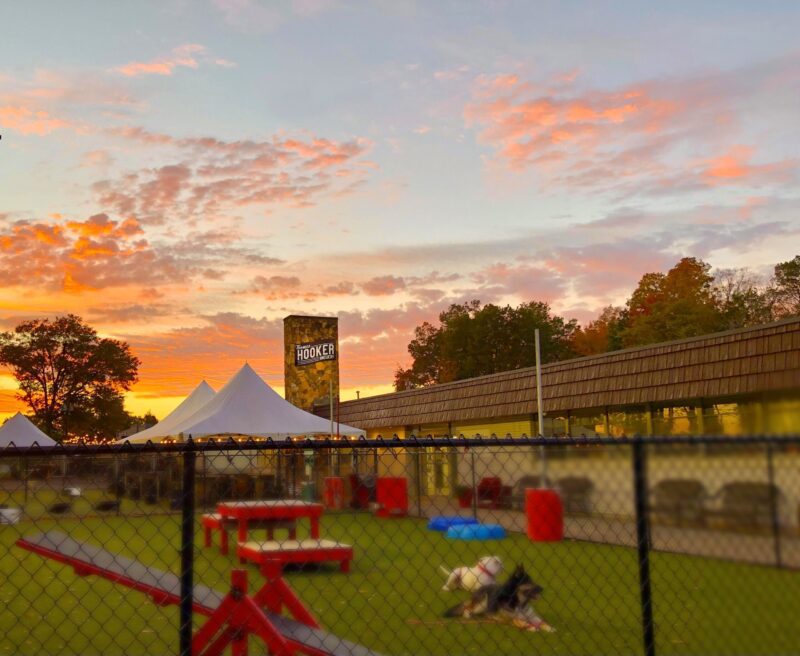 At the main brewery in Bloomfield, they also have the DogStar dog rescue.
Kent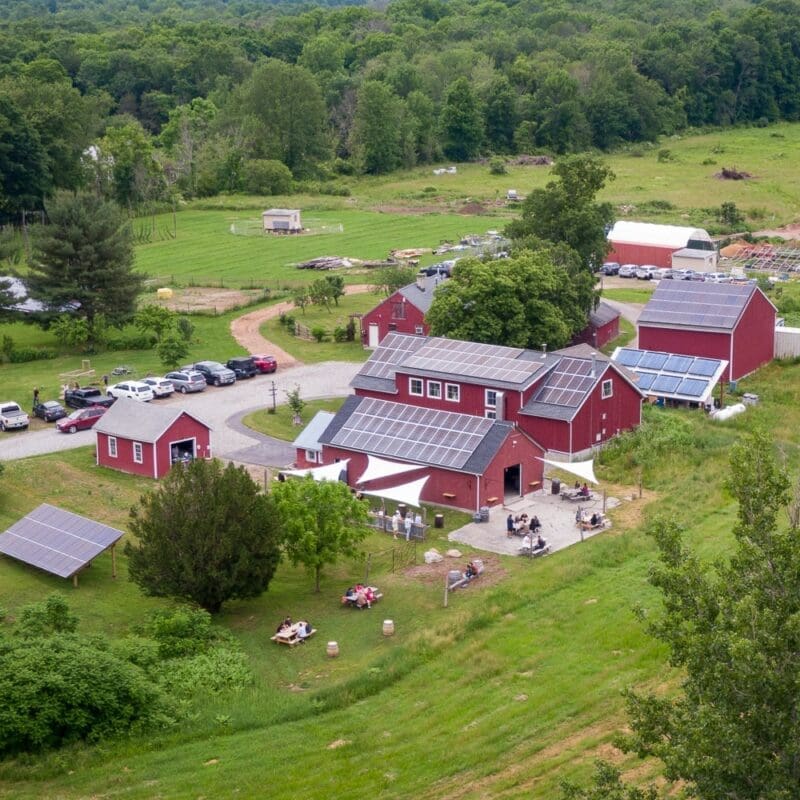 This popular local craft brewery is a working farm brewery in one of the most beautiful towns in Connecticut that also raises pork, chicken, and eggs, all of which are available on site.
Kent Falls Brewing also hosts a Thursday Night Market. The Market offers the goods of local vendors including baked goods, coffees, cheeses, and more. Thursday Night Markets will be every other week beginning in May.
The brewery displays the works of local artists on rotation in the taproom. It also offers both indoor seating in a barn style taproom and outdoor seating alongside a meadow. Kent Falls Brewing is known for their Farmhouse Ales, Lagers, Pale Ales, Wild Ales, and other intriguing styles of beer often aged with unexpected ingredients. They particularly highlight the locally grown and malted grains in their beer.
Oakville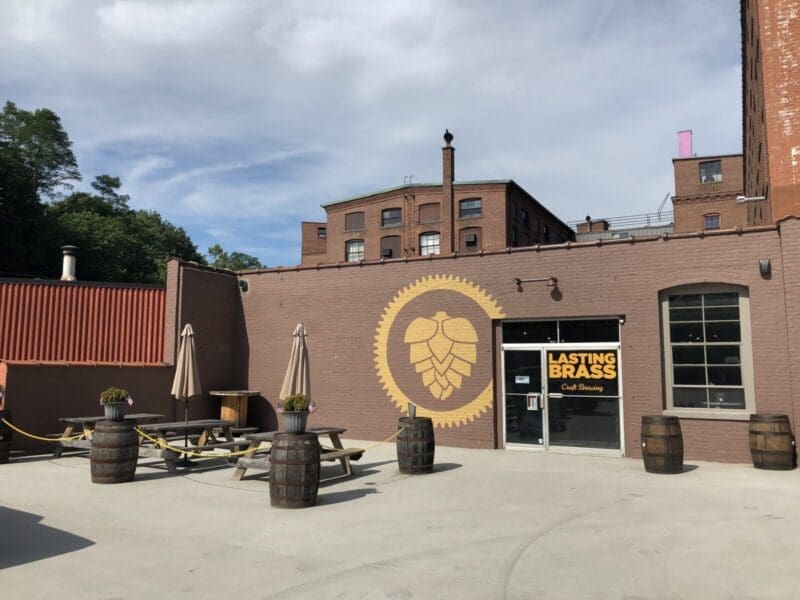 This small batch craft brewery manages to produce an impressive amount of product for its size. As one of the local best craft breweries in Connecticut, Lasting Brass features a cozy taproom in a renovated gristmill originally built in the 1700's. This brewery also distributes their beer statewide.
The tap selection at Lasting Brass always features a variety of styles. These include fruited Weisse, Pilsner, Stout, Double IPA, Wild Ale, New England IPA, and more. Food trucks are nearly always on premise as well.
New Britain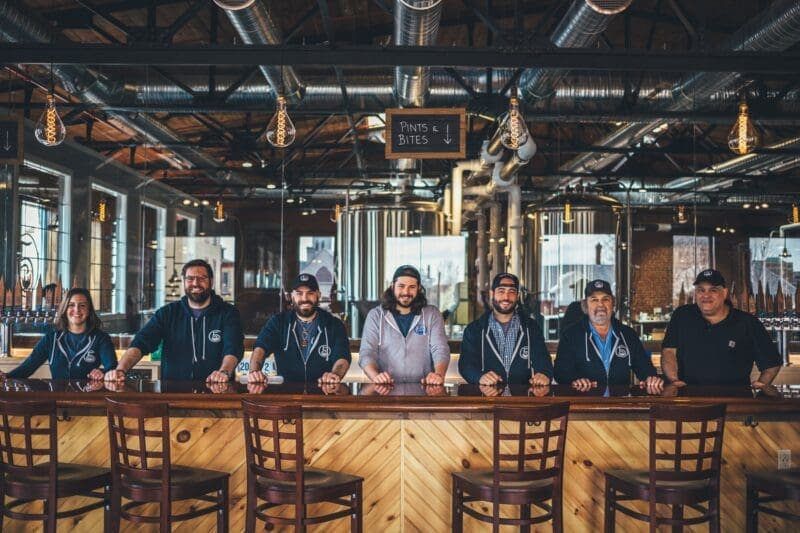 Sure, 5 Churches has an amazing Kölsch, Pilsner, and Hefeweizen on tap along with great IPAs, but what many people can't get enough of are their sour Berline Weisse and gluten free Werder beers with fruit flavors such as cranberry vanilla and raspberry lime.
In addition to offering a larger menu of fruit-focused beers, 5 Churches is also one of few breweries to consistently offer gluten-free selections in their tap list.
East Hampton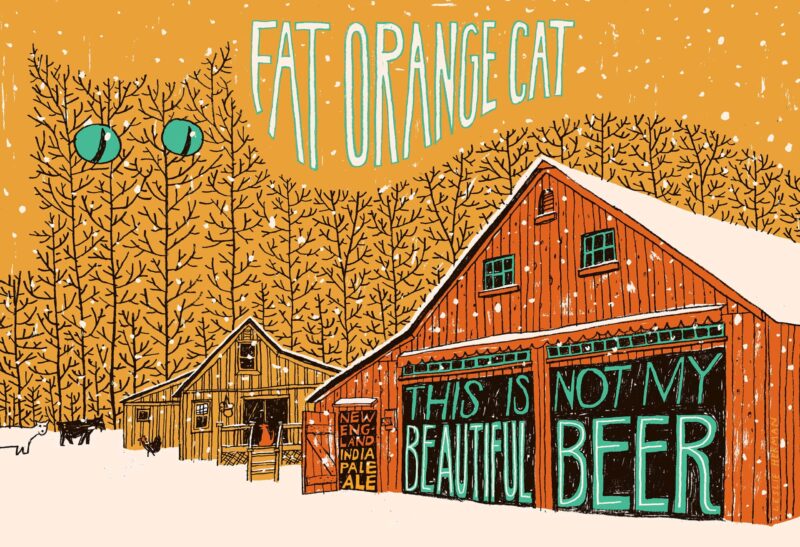 Fat Orange Cat started off as a homestead microbrewery in 2016. The brand is defined by fresh, small batch beers brewed with care and labeled with whimsical artwork. The label is usually accompanied by a cat-related pun or pop-culture reference to a cult classic song, movie, or quote. In the early days, guests could visit the barn where the beer was brewed, which served as Fat Orange Cat's tasting room.
As the company grew, it partnered with a collective called Twelve Percent Beer Project. This collective allows Fat Orange Cat to produce beers in larger batches. It also allows them to distribute to package stores and restaurants throughout Connecticut.
Please note that their location in East Hampton only distributes craft beer and it is not open to the public.