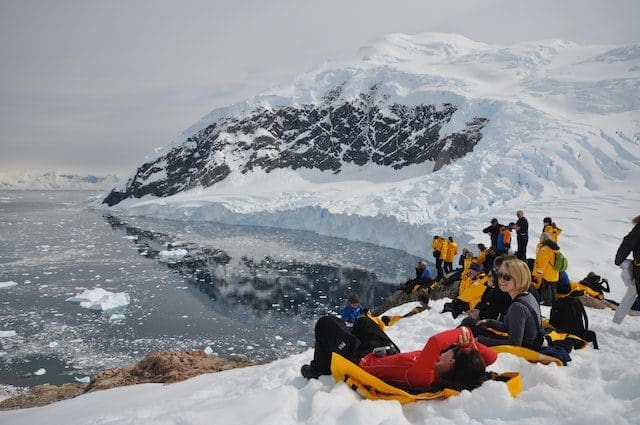 The holiday season is almost here! It's that special time again to bond as a family and enjoy the end of the year together. One of the ways that you can do so is by taking a vacation together. But if you're tired of going to the same-old places, let's try to do something that you've probably never tried before.
Many people have been to multiple continents, exploring the beauty that the world has to offer. But how many can say that they've taken their entire family to the South Pole? If this is something that interests you, secure your booking now before the ticket price to Antarctica goes up!
But planning the cruise is more than just paying for your tickets. Please consider these few things as you prepare for your trip:
Select a Package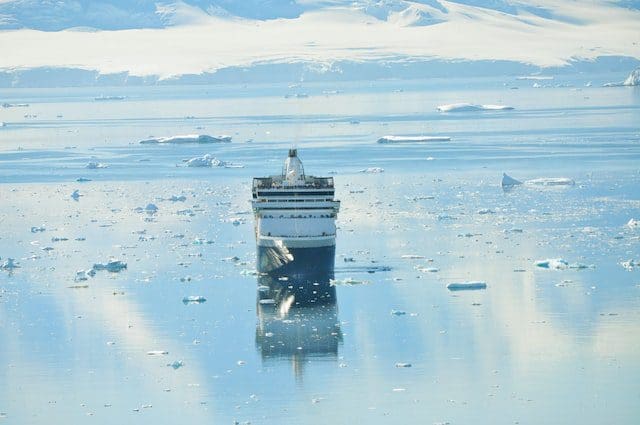 Even though you're sure about going to Antarctica, it doesn't mean that you can go with the first package you see. That's like saying you want to go to France without any particular destination in mind!
Currently, we have six packages that you can choose from: Antarctic Awakening, Antarctic Wildlife Adventure, Realm of Penguins & Icebergs, Christmas in Antarctica, New Year in Antarctica, and Crossing 66º South Latitude. Each of them is meant to highlight a different part of the continent. This means that you'll have a lot of variety in terms of activities and destinations.
However, your family's availability must also be taken into account. Some of the cruises we offer are relatively longer at 23 days. Meanwhile, the shortest ones available on the website are 11 days. 
When choosing a package to go with, consider the inclusions and the cost per head. The more that's included with the package, the less that you'd have to take care of yourself. All of our packages already include pre-voyage accommodation, full-board meals, Wi-Fi, port fees, and other necessities for you to enjoy your time.
But please note that your airfare, insurance, visa fees, and transfer to the hotel aren't included. Please plan for these expenses and others that you anticipate so you can get the full experience during your time with us.
Save for It
Don't worry! You don't have to pay for the entire amount on the invoice right away. We only require a 20% down payment to reserve your spot on any of our Antarctic cruises. You have until 90 days prior to the departure to pay the rest. We also offer early bird discounts for cruises scheduled for next year.
That's why if you're sure you want to push through, plan early. Not only will it allow you to take advantage of better prices, but it will also give you more time to save for the vacation.
Ideally, you shouldn't have to use your existing savings to fund the trip. You can always try out getting side gigs. Plus, we accept credit card payments. So if one of your cards has a good cashback program, you'll be able to slash a generous amount from the final cost.
But remember, it's not just the package that you're going to be paying for. There are other expenses that you have to take care of as well.
Arrange Your Transportation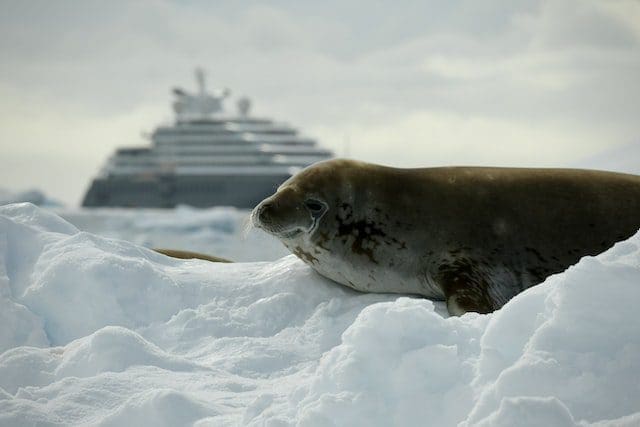 Before we start the cruise, you'll have the opportunity to unwind at your pre-boarding hotel in Ushuaia, Argentina. You will be spending the first day there, so take this as an opportunity to learn more about the city as well.
You'll need to get to the Ushuaia International Airport. If you're flying into the country, chances are you won't be able to find a direct flight there. So if you want to have a pre-cruise vacation beforehand, consider spending a few days in other parts of Argentina before flying in.
Please remember as well that flights get more expensive the closer the travel date is. If you want to get the best rates (and best seats), book your flight as soon as you're sure of the cruise date. 
When booking the flight, we want you to keep in mind two things: stay with reputable airlines and go to the city at least two days before. You don't want to miss the cruise because of flight delays, don't you?
Pack for the Trip
Packing for a polar climate is a little different. Your goal is to preserve body heat without restricting movement for the activities. To achieve this, you should get arctic quality clothing. Remember that being waterproof is essential as well because some activities will get you wet. Once a breeze hits, you'll feel chilly, preventing you from enjoying your trip.
We prefer silk, wool, and other heat-trapping fabric because they provide better insulation. Just make sure nothing's too tight so your body heat has a chance to circulate.
As for the accessories, there should be waterproof cases or containers as well. Ziplock bags are going to do wonders for you. It will even be better if you decide to use a waterproof backpack. Especially if you're bringing pricey electronics with you, you can never be too safe.
If anyone in the family needs to bring medicine, make sure to get their prescription filled beforehand. At the very least, it should last the length of the cruise plus one week. Talk to your doctor about the activities on the cruise so you can get any additional prescriptions that you may need. Your doctor may also advise vaccination before going to Argentina. 
Get Ready for an Unforgettable Adventure!
Even though tourism in the area has grown throughout the years, Antarctica is still highly unexplored. With our help, you can see the most wondrous parts of the continent.
If you have any more questions about preparing for the trip, we're here to help! Just call us at +44 20 3369 0020 for more information.