Travelling the country by car is one of the best ways to see the UK. If you are considering a long-term trip to tour the country, you'll need to ensure you have enough money to do everything you want. You'll also need to plan ways to save money during your trip so that your finances last as long as possible.
Planning in all areas is key to having a successful, months-long road trip throughout the UK. You don't necessarily need to know exactly where you'll be going the whole time, but planning your next month at least is ideal, as is having a rough idea of where in the UK you want to be at a given time.
Make a Financial Plan
Financing a long-term trip can be tricky, particularly if you've never done it before. There are guides available to help you plan your budget so that you can be sure you have enough money when you set out. You should consider the things you want to do, the distance you want to travel, and how much opportunity to work you will have along the way. Finding ways to work throughout the trip can massively open up your options.
Consider Travelling in the Off-Peak Seasons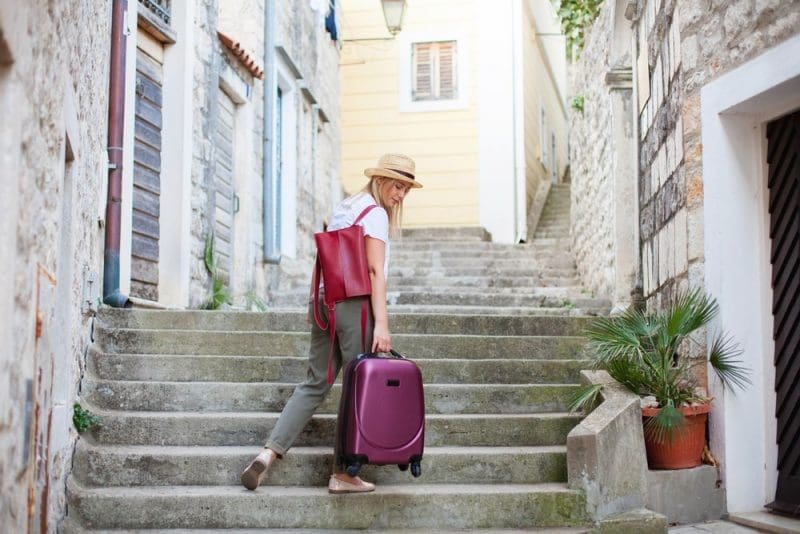 If you aren't constrained by school or work commitments, travelling in the off-peak seasons can be an excellent way to save on your road trip costs. Between November and April is often considered the off-peak season in the UK, so you may find that many activities, places to stay and attractions have lower prices during this time.
This can come with its own downsides, as the weather will be colder and rainier during these seasons, with the chances of ice and snow increasing in different parts of the country during winter. There will also be fewer daylight areas. A good compromise could be to start your trip in the off-season and travel into the first part of the peak season.
Look For Remote Work Options
Remote work is one of the best options for people on a long-term road trip. You could look for a freelance or part-time remote job that allows you to make extra money around your travel schedule. You will need to ensure that you have regular and reliable access to the internet for most remote working options, so this is something to consider when booking accommodation. In addition, you could switch your mobile phone plan so that you get plenty of data to work with while you travel. Finding out what areas of the UK don't have great mobile reception can also be ideal.
Book Public Transport Early
If you decide to take public transport for some of your trip, booking early is vital. This applies to coaches, trains and planes. The earlier you book, the better deal you'll get on your public transport costs. You should check multiple comparison sites to find the best value for the options you're considering. Often coaches will be the most cost-effective form of public transport, but this comes with a longer travel time that is worth keeping in mind.
Check For Deals Before Booking Anything
Deals are any traveller's godsend, so make sure to check around for any ways to make your trip and planned activities cheaper. There are sites dedicated to matching travellers with the best current deals, so before you book any activity, accommodation or even a meal, do a quick web search to find out if there are any deals you could take advantage of.
Lease an Electric Car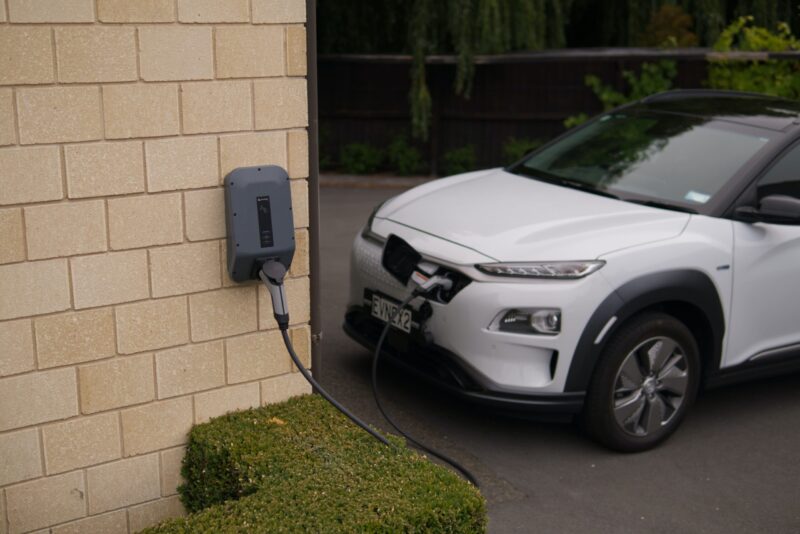 The right car will make a massive difference to your enjoyment and the cost of your trip. An electric vehicle can be the ideal choice to save money on travelling, with many free-to-use charging points throughout the UK. This means you'll spend nothing on fuel the entire time if you plan your route wisely. Leasing an electric vehicle (EV) is like a longer-term version of renting one for a holiday, meaning you can continue to use the cost-effective vehicle after your travels are complete. You can find out more about the EV car leasing basics from the experts over at LV ElectriX.
Find an Accommodation with a Kitchen
The less you need to eat out on your travels, the better, so looking for accommodation with a kitchen can be a perfect solution. This will allow you to cook and store your own food while you're there and prep some things for the next leg of your journey. You can find options with kitchens using things like Airbnb or checking out local holiday cottages and apartments.
Avoid Buying Too Much at the Services
Service stations can be invaluable for anyone on a road trip, but it is still essential to use them only when really necessary. The cost of buying food, fuel and other essentials can be significantly higher than elsewhere. When possible, it is best to ensure that you plan your stops so that you can visit a local supermarket instead. However, if you're feeling tired on the road, or need something urgently, stopping at services is best if it is the closest and best option.
Consider Camping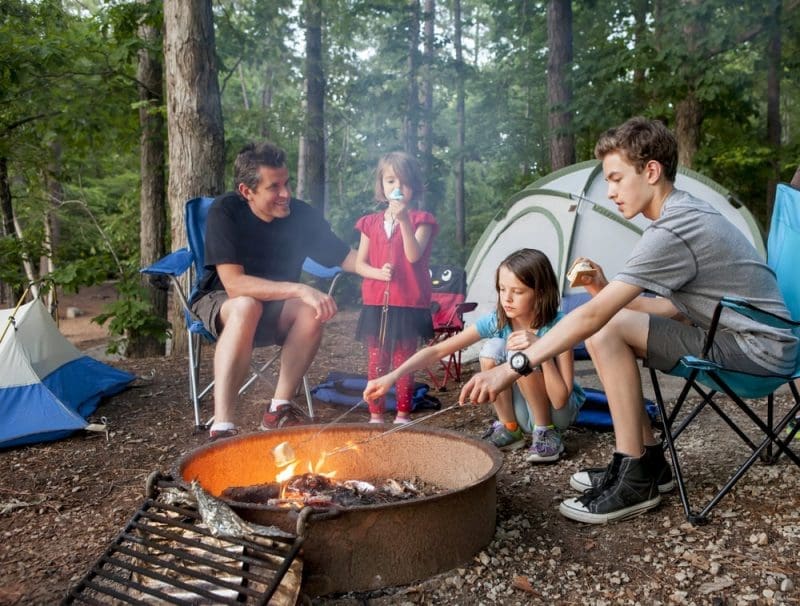 Camping can be another fantastic cost-saving option while you travel. There are many camping sites throughout the UK, and many cost a fraction of the price of a hotel. You'll need all the right gear, including a tent, sleeping bag, roll mats and any creature comforts you might want. This might not be the ideal option during the winter months, particularly if you're not a big fan of camping, but it is worth considering for the money-saving side of things.
Bring Plenty of Water and Non-Perishables
You should ensure you pack your car with plenty of the right road trip foods and drinks. This means plenty of water and non-perishable foods like cereal bars, dried fruit and nuts. These can be incredibly helpful if you need to take a break for something to eat while you travel or if you get stuck in the car in traffic.
Take Plenty of Breaks as You Drive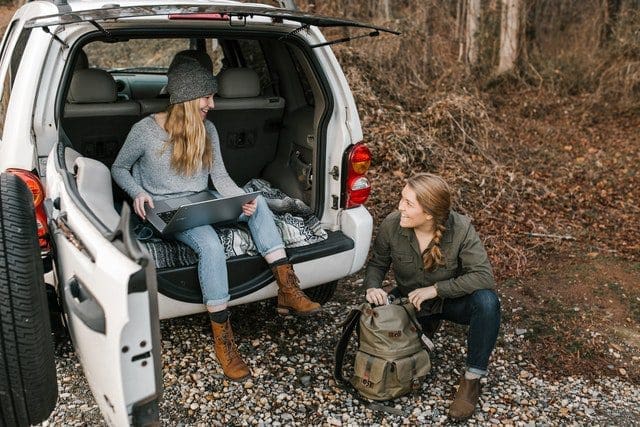 Safety is always a top priority when driving and getting too tired or distracted can be a major hazard. Accidents can happen, and it is vital that you do everything in your power to prevent them, or you might find your trip cut short. It is important to take regular breaks, with the two-hour limit being a good rule to follow while on your road trip. This means taking a break of at least 15 minutes every two hours.
Get Excellent Breakdown Cover
If the worst should happen, and your car breaks down on your trip, you'll need the reassurance of breakdown cover to help you get where you need to be. Towing can be expensive when paid for out of pocket, so look for suitable insurance that covers all the places in the UK you will be visiting.
Conclusion
Travelling the UK on a longer-term basis can be a great way to see the country and enjoy all the UK has to offer. It can be tough to plan a longer trip, particularly knowing there may be unforeseen costs along the way. It is important to take as many steps as possible to cut costs and make your trip stress-free. The right vehicle is critical to your journey, as it will make a massive difference to the overall cost and your safety and comfort while you travel.