And because moms are busier than ever, they would love a break from the kitchen, especially on Mother's Day! To support this, according to a recent study by U.S. Foods, of more than 2,000 moms surveyed across America, 53% wanted takeout or delivery from a favorite restaurant. Below are eight restaurants in the Hamptons to choose from for Mother's Day on Sunday, May 10th.
Calissa
Water Mill
Calissa is offering a Mother's Day Package that serves four starting at $250. Dishes include but are not limited to Avocado Tzatziki, Chicken a la Plancha, Organic Salmon, Mediterranean Orzo, and a variety of Greek desserts. You also have the opportunity to add a cocktail kit for $28.
Calissa has also teamed up with with Dutch Petals and Veuve Clicquot to make the evening extra festive and fun! Their entire wine list is also available for takeout and delivery across the Hamptons this Mother's Day. Takeout and delivery is available from 4-8pm. 631-500-9292
Carissa's Bakery
East Hampton
Carissa's Bakery is offering a selection of baked goods and dishes for Mother's Day takeout. A perfect interactive way to treat mom is with their Blood Orange Mimosa Kits that feature fresh squeezed juice in house and served with blood orange slices & fresh mint for garnish.
Choices from the bakery include their Meyer Lemon Tea Cakes, Rustic Apple Tarts, Pink Beet Stained Sourdough Loaf, at home Monkey Bread Kit, a Flourless Chocolate Cake with Organic Flower Petals, and more. Dishes from the kitchen include their Lobster Roll and Spiced Cod Cakes.
Pickups are available on Sunday, May 10th from 9am-3pm. 631-604-5911
Fresno
East Hampton
Fresno is offering a la carte specials for curbside pickup on Sunday, May 10th for Mother's Day. Orders can be placed after 3pm by calling the restaurant directly. Pickups will be done between 5-7:30pm. Their regular a la carte menu will also be available.
Dishes on the menu will include Local Fluke Ceviche, Goat Cheese Deviled Eggs with black tobiko, Grilled Rack of Lamb, and Crispy Salmon Thai Cakes with rice noodles and Asian slaw. 631-324-8700
Lulu Kitchen & Bar
Sag Harbor
Lulu Kitchen & Bar is offering a special to-go package. Their package begins at $225 and feeds 3-4 people. The package includes a bottle of Sparkling Rosé Wine and dishes like Lulu's Signature Cauliflower Dish to start, side dishes like ratatouille, and a choice of Whole Snapper, Skirt Steak, or Roasted Chicken as the main course. For dessert, it is the longtime customer favorite, the Molten Chocolate Cake.
Orders can be placed up until day of. If you wish to add a floral arrangement from Arthur Golabek Flowers, orders must be placed by Saturday, May 9th. 631-725-0900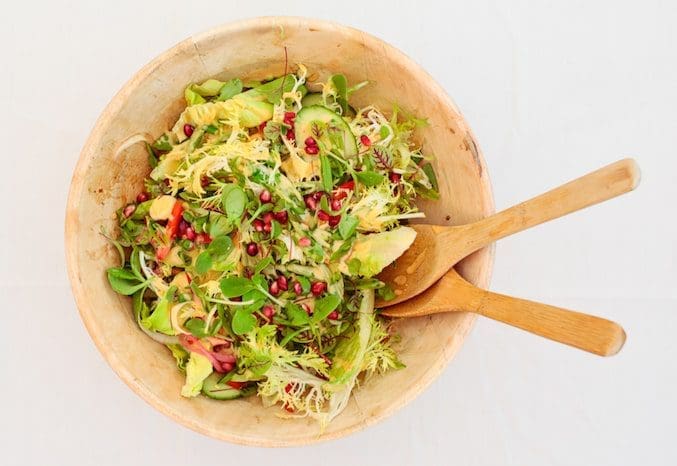 The Plaza Café
Southampton
The Plaza Café is offering curbside pickup Mother's Day brunch from 12-7pm. Lunch and supper orders are also available. All mothers get a complimentary Plaza Cafe Rum Punch with their order! For brunch, choose from Classic Eggs Benedict with Smoked Salmon or The Plaza Café omelet with jumbo lump crabmeat, asparagus, fontina, and shoestring fries.
Main courses for lunch and supper include Horseradish Crusted Local Cod, Herb Crusted Rack of Lamb, and Fresh Orecchiette with Red Shrimp. Desserts include White Chocolate Cheesecake, Chocolate Mousse Cake, and Grandma's Strawberry-Rhubarb Croatian Roll.
Receive an additional 15% off when sending your order in online in advance on Saturday, May 9th. That discount also includes all wines by the bottle. 631-283-9323
RUMBA
Hampton Bays
RUMBA in Hampton Bays is offering a Mother's Day dinner for two ($60) or four ($110). Appetizers on the menu include Dominican Ribs, Caribbean Wings, Duck Empanadas, and more. Dinner selections are the Island Burger, Jerk Chicken Platter, Soy & Sugar Cane Salmon, Pean-Seared Scallops, Dominican Ribs, and others. For dessert, they are offering their award-winning Key Lime Pie and Rum & Coke Cake with rum cream cheese and toasted pistachios.
For libations, add a quart of your favorite cocktail for $26, which makes 4-5 drinks. Choose from Rum Punch, Margarita, Prickly Pear Margarita, Sangria, and the Passion Fruit Piña Colada.
A children's menu for those 12 and under is also available for pickup.
Place your orders by Friday, May 8th. 631-594-3544