Connecticut has a lot to offer. We have a great coastline, thriving cities, world-class restaurants, and breathtaking hiking trails. Even if you think you know CT well, there are six lesser-known towns that hold dear a sense of historic charm. All are well worth a visit the next time you take a trip across the Long Island Sound.
Chester
Chester is a town that is tried and true with historical heritage. Nestled along the Connecticut River in southern Connecticut, it is the perfect getaway for exploring historic New England. In the center of town, there is a fabulous array of boutique shops, galleries, and restaurants. The French Hen, for example, is a gift boutique that will delight your senses with everything from lamps, jewelry, hutch tops, and even vintage bowties.
For an eye-catching experience, especially for those who love medieval architecture, visit Gillette Castle. It looks just like a medieval fortress! The Castle is located nearby in East Haddam. While visiting, explore Cedar Lake on Route 148 that has its own public beach. For added convenience, there is Chester Airport that offers Block Island shuttle services.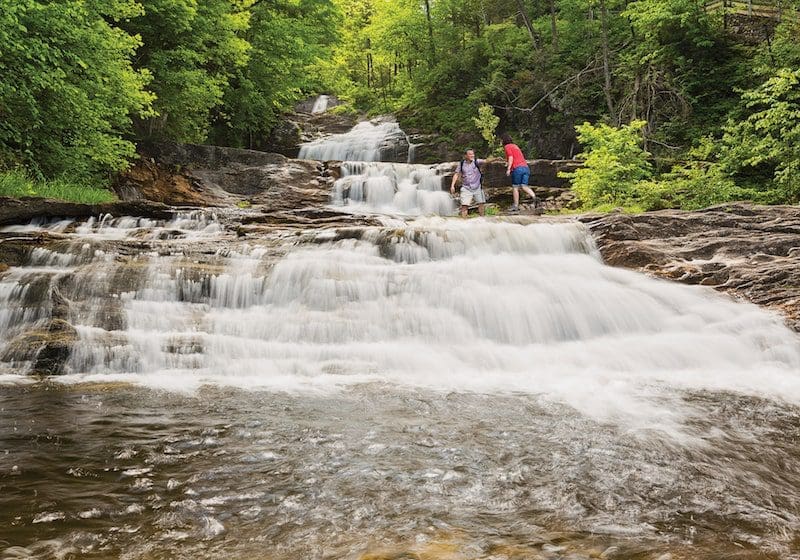 Collinsville 
The Village of Collinsville is where history and modern amenities meet. This old factory town has been reclaimed and modernized by restaurants, independent retail shops, and local musicians and artists who chose to use the antique factory buildings as space for their small businesses. Be sure to visit the shopping district in Collinsville.
If you are in the market for some new furniture, be sure to stop by America The Beautiful for some handmade Amish furniture. For a great dining spot, which some say has the best pizza around, head to Lasalle Market and Deli, currently open for takeout.
Kent
If you are a fan of fine art, Kent, Connecticut is the hidden masterpiece you have been looking for. Kent actually has 14 art galleries in town. Visit The Morrison Gallery (modern and contemporary art), the Kent Art Association, and The Good Gallery (fine art), James Barron Art (sculpture and modern art), The Ober Gallery, and Eckert Fine Art.
In Kent, you can even see fine art on the green! Giant statues in whimsical poses created by artist Joy Brown adorn the public space. For hiking adventures, explore Kent Falls State Park.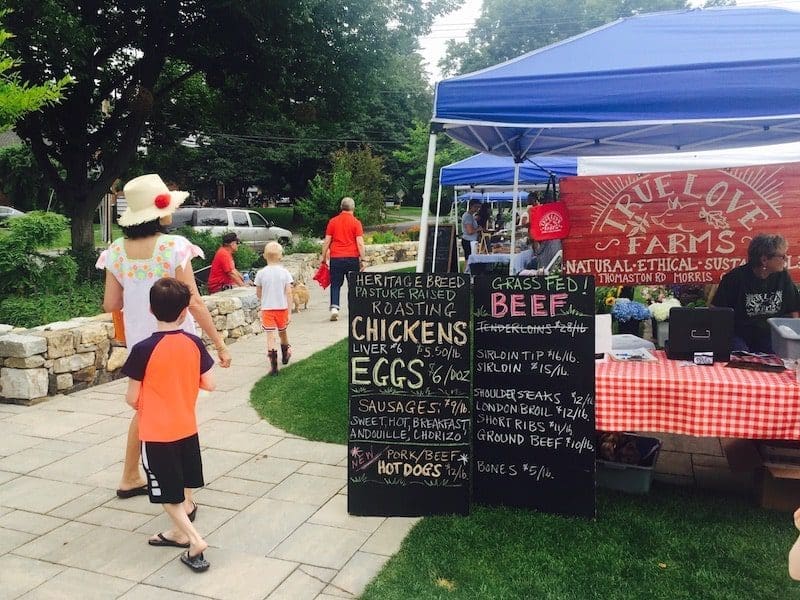 Simsbury
Nestled into the Farmington River Valley sits the quiet town of Simsbury, Connecticut. Simsbury is best known for its stunning scenic views and interesting buildings and infrastructure. Be sure to visit the Heublein Tower lookout point atop Talcott Mountain State Park, built for a wealthy magnate in the 1920s.
Simsbury also has one of the last three remaining truss-style steel bridges in the state, and Simsbury is making the most of it! The bridge has been planted with flowers and grasses and is now a local landmark. The Story Teller's Cottage is a bibliophile's dream offering literature-based activities (think writing classes, author readings, and even murder mystery recreations and escape rooms) all in a Victorian-style cottage.
Washington
Washington, CT is so quaint, it was actually the inspiration behind the fictional town of Stars Hollow in the comedy-drama series Gilmore Girls. Small town charm abounds here, as it is easily one of the most beautiful towns in Connecticut. The small downtown area offers so much to do in such a small area. Visit the Hickory Stick Book Shop, an independently owned book shop specializing in selling local authors' work. After that, stop by Marty's for breakfast and an espresso.
Less than a mile down the road from the downtown area you will find Steep Rock Preserve, featuring 998 acres of scenic land and hiking trails. In downtown Washington you will also find an art collective, a specialty grocery market, and the Washington Art Association and Gallery. Finally, for a weekend of pampering, head to the Mayflower Inn & Spa.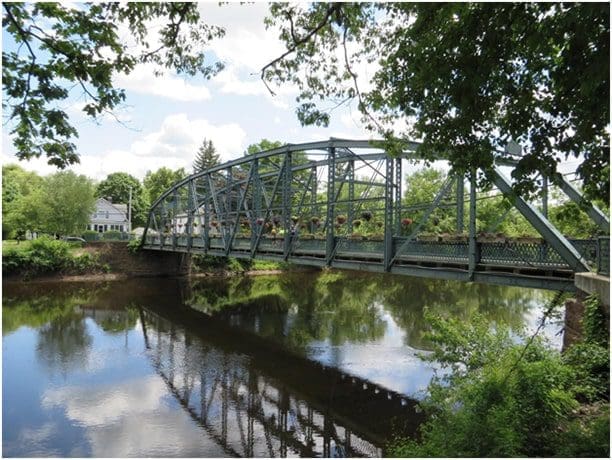 West Cornwall
On one of the most beautiful, scenic drives up towards northern Connecticut you will find the small town of West Cornwall. If you have been searching for covered bridges across the state, here is where to find one of the few. A must stop for the perfect photo, just watch out for vehicles as it is a single-lane bridge. Located on the Housatonic River, there are many activities for visitors who love the outdoors. Think bird watching, hiking in Mohawk State Forest, canoeing, and more. Nearby, you will discover farm stands, and the most picturesque fall foliage during the month of October.
Looking for a place to stay nearby? The Litchfield Inn in Litchfield is only minutes away and is perfect for a luxurious, restful getaway.