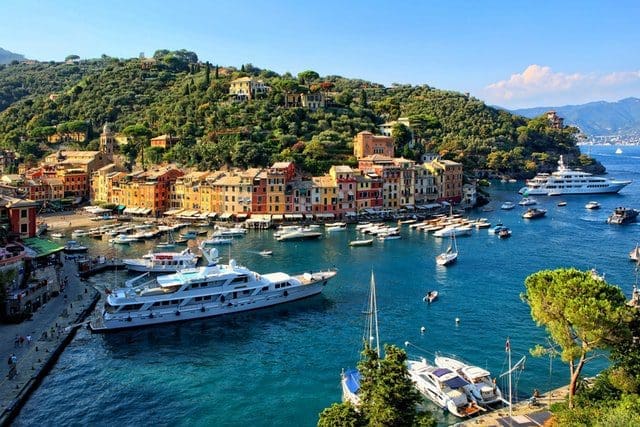 Travel destination, for some, is all about following your heart, and for others, it's all about your taste buds! In a world full of natural scenery and landscapes, there is always a beautiful place to satisfy the traveler within us but satisfying the foodie within us can be a challenge.
To satisfy this combination of insatiable cravings, we've put together a list of the world's most unique food spots, where not only will you enjoy the food but also the surroundings. A few of these buildings will astound you with their architectural design.
Take a trip around the world and experience these unique restaurant destinations that will leave a lasting impression.
1. Singapore's Sky Flyer
They serve a four-course meal on the highest observation wheel in the world, standing at 165 meters in height, which makes this restaurant a great luxury choice. In a spacious and comfortable space, the restaurant provides an exquisite experience while providing a spectacular view of the marina bay skyline and neighboring Indonesia and Malaysia.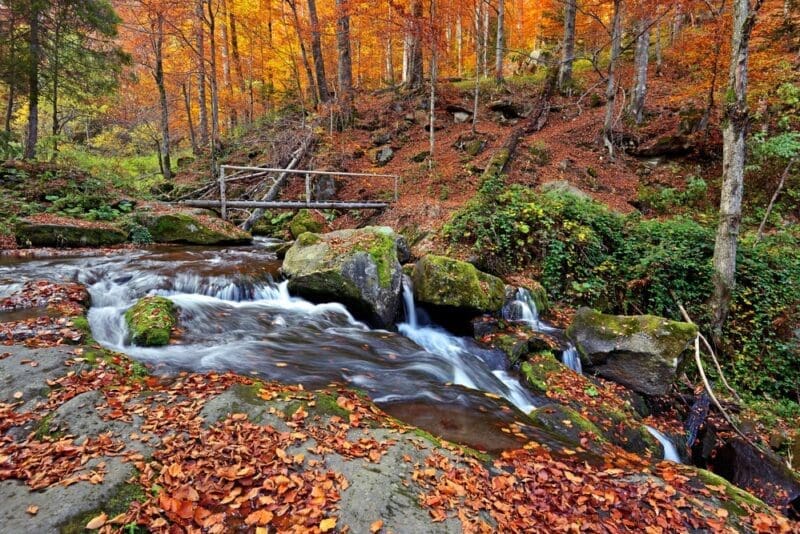 2. Tennessee's Pigeon Forge
If you're one of those people who can't start their meal before switching on the TV, Pigeon Forge in Tennessee near Gatlinburg is an ideal place for you! The dinner shows in Pigeon Forge offer live entertainment to your culinary experience. In addition to the theatre restaurants (which are the most fun places to eat), you can find several local restaurants that serve organic food straight from the farm. The taste of freshness will be sure to linger on your tongue for a while.
3. Utsunomiya, Japan's The Kayabukiya Tavern
If we're talking about live entertainment, it would be unfair not to mention this Japanese-style Sake restaurant. One of its unique characteristics is that the servers are two monkeys. They wear shirts and shorts and are trained to take orders from their visitors. When you finish your meal, you can give them soya beans as a tip. We promise you won't forget this dining experience for a long time.
4. Shibuya's The Lock-up Prison restaurant
You may not want to eat at this horror-themed restaurant. It is somewhat okay, seriously eerie, and is not suitable for the weak of heart. You have to navigate dimly lit halls to get to your table, which is filled with occasional screaming that will make you jump in fear. There are dummies strapped to chairs in jail cells and other frightening things around every corner in this restaurant. You can hear the horrifying crying and scream of children even in the restrooms.
Keeping in line with the theme, they have named the cocktails 'drug addiction' and 'electric shock.' Your meal might even be served at a prison-style table with handcuffs. It's a bit pricey, but who could complain when you can experience what it's like to be locked up without actually doing it.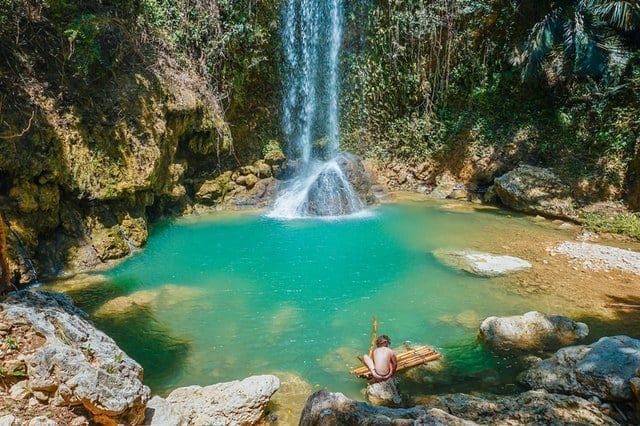 5. Philippines' Waterfalls Restaurant
Experience a tasty lunch buffet packed with your favorite dishes under the waterfalls, a refreshing experience for foodie 's. You can get soaked and have a blast at the restaurant – just right for the sweltering summer heat. 
6. Mexico's Sunset da Mona Lisa
Restaurant Del Mar is a unique dining experience situated on Cabo San Lucas' bay with a mesmerizing view of the Pacific Ocean. Here you can indulge in seafood and Italian cuisine, making this an ideal spot for a romantic meal with your loved one or a night out with your friends.
7. New York City's Ninja New York
In this restaurant, you can experience what it is like to live in a 15th-century feudal village in Japan, and not just any Japan. Here's get ready to be amazed as your food will be served by Ninjas. These waiters are dressed in all black and bow occasionally, performing tricks and tumbling to give the feel of a Japanese village. Sushi and sake are the typical meals here, which fits the theme.
8. Taiwan' Modern toilet restaurant chain
The name of this restaurant suggests exactly what it will be like. Would it mean that you eat your food while you are sitting on a toilet? There are seat designs similar to toilets, and containers are used to deliver the food to you. Although it might sound disgusting, it's really not. This concept is becoming more popular by the day. Perhaps eating should be added to the list of things we occasionally do on a toilet seat, such as reading newspapers or books or simply sitting on a pot and thinking.
9. Switzerland's Giger Bar
Those who remember the sci-fi film Alien may remember H.R. "Giger" is the person who created the Alien design effects. He is well known for his surrealist paintings and set designs, having a museum dedicated to him in Switzerland as well as a "Giger-themed" restaurant next to the museum. You will be transported to the world of Ridley Scott's Alien with the futuristic interior design and décor of this bar. Visit Switzerland and see this spectacular restaurant for yourself.
10. Thailand's Soneva Kiri
In an ancient rainforest on the Gulf of Thailand's shoreline, dine in a bamboo dining pod surrounded by natural beauty. Wait for a personal waiter to bring you homemade Thai food while admiring the boulder-covered shoreline.
11. Italy's Grotta Palazzese
A coastal town to visit in Italy is Polignano a Mare, a fishing village in Apulia. In the meantime, one of the most desirable and famous dining spots in the area is the restaurant set in a cave near the seashore. There have been events held in the limestone cavern since the 1700s. At Polignano a Mare, dine in a limestone cave featuring a view of the sea. Restaurants open only in the summer, offering a spectacular view of the sea and an intriguing dining experience.
12. North Malé, Maldives
It's a five-star private island resort, famed for its sparkling pools at night. Guests can also experience exclusive dining experiences, including beachside dining with sand beneath their feet and an interactive wine cellar.
There are 43 bungalows for the guests to choose from, and the world-class service will make their stay unforgettable. It goes without saying that the Maldives' white sands and crystal clear water make the island a perfect vacation spot as well.
13. Bangkok's Vertigo Restaurant and Moon Bar
The restaurant lies on top of the Banyan Tree hotel, located right in the middle of the skyscraper. With its elongated deck protruding above the building, the unique Sky bar gives the impression of floating in the sky above the city!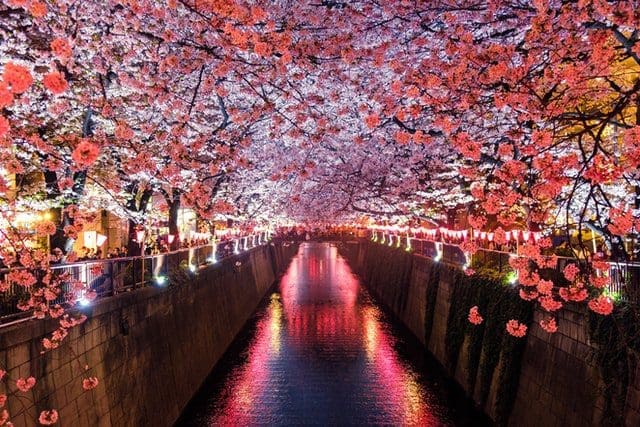 Conclusion
It's no secret that adding culinary activities to your vacation itinerary is a great way to immerse yourself in the culture of the place you're visiting. All the cities listed above offer this experience in spades. You're sure to find a destination that you can add to your next travelers' bucket lists, whether dining on top of a Banyan Tree or a Ferris wheel in a homey atmosphere with live theatre.