The Hamptons is known for being one of the easiest places to sustain clean eating habits, but everyone craves junk food once in a while (hello 80/20)! If that applies to you, you're in luck! Below you'll find a list of the best comfort food and quick stops in the Hamptons to satisfy those cheat day cravings.
LT Burger
Sag Harbor and Westhampton Beach
LT Burger has been a cheat day eats staple in the Hamptons for over ten years. Located on Main Street in the Village of Sag Harbor, LT Burger is open for breakfast, brunch (on the weekends), lunch, and dinner and is most famous for their signature milkshakes, floats, burgers, and the LT Kids Box.
Top picks on the menu include the Route 27 Burger with caramelized onion and peppered bacon, and LT Backyard with NY state cheddar and LT sauce. One of their best-selling milkshakes is American Puff with vanilla ice cream, Reese's cups, and cocoa puffs.
LT Burger recently unveiled their newest Hamptons location in Westhampton Beach! 631-899-4646
The Pizza Place
Bridgehampton
This roadside restaurant is perfect for families looking to treat themselves to a nice slice of pizza after grilling dinner for the past month. All the possible toppings for pizza are available and right now it is open for take-out. Not only does it sell pizza, but it also sells Stromboli, garlic knots that are to-die-for and ices for kids. This is a more family friendly option when trying to fulfill the desire for a cheat day. 631-537-7865
La Hacienda
Southampton
This hole in the wall Mexican restaurant on Jagger Lane is hidden next to a liquor store and a side alley. Far away from those strolling around town, this little restaurant sells the best burritos out east has to offer at a wildly reasonable price. Right now, take-out is the only option for eating its food, but with only a ten-minute wait time and reasonable prices, this restaurant is perfect for curing a craving while on a budget. 631-287-6814
Hamptons Mini Golf
Southampton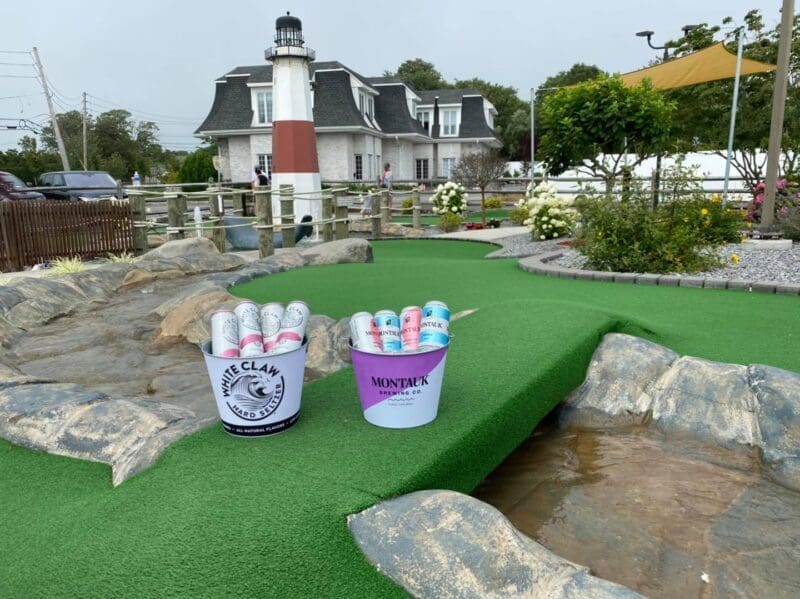 The cafe at the mini golf course and golf range located in Southampton has the best wings and burgers available should you want to go all out on your cheat day. With different spice levels, bone in vs. out, alongside 8 different options for a burger, you can't go wrong when you go all out at the mini golf course.
Milkshakes are also available as well as cheesy fries and waffle fries. This is the menu of a quintessential sports bar located at a golf range with activities for the whole family (the batting cages and mini golf). 631-283-2158
Union Burger Bar
Southampton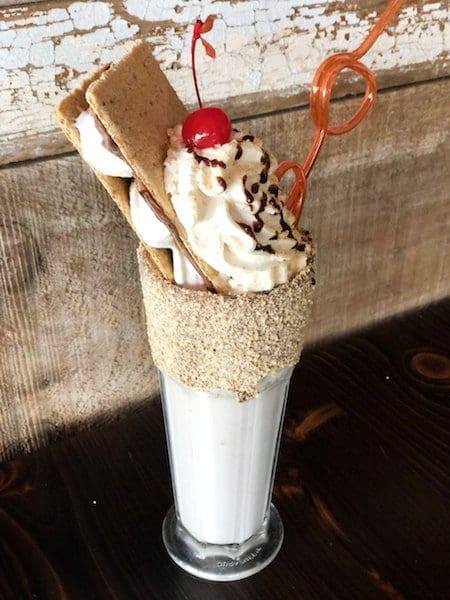 Open year round for lunch and dinner, this popular burger and shake establishment in Southampton Village offers the perfect cheat day eating experience in the Hamptons. Favorite indulgences on their menu include their burgers like Mac Attack and the Southwest Burger. A must is starting with their Street Pretzel with queso dip.
Finish your meal with one of the signature milkshakes or boozy shakes. The Kampfire Milkshake, pictured above, is decorated with a graham cracker rim and topped with whipped cream and a giant s'more. Union Burger Bar offers both indoor and picnic-style outdoor seating during the warmer months. 631-377-3323