While dine-in restaurants may be closed due to the coronavirus, the takeout and delivery dining scene is alive. Residents across Connecticut are enjoying an array of cuisines at home, but which takeout dishes are the most popular? Here are some of the most frequently ordered choices for takeout dining in Connecticut right now.
Pizza
This is not a new trend related to the COVID-19 pandemic. CT has the most pizza restaurants per capita, according to a 2019 study from Statista. During the pandemic, pizza remains among the most popular choices for takeout and delivery. In the New Haven area, Frank Pepe's, Sally's, Modern Apizza, and BAR are among the most popular.
Fairfield Country residents have been frequenting Fairfield Pizza, Pizza Mediterannean, and Southport Pizza House. As a Litchfield County resident myself, I highly recommend Paradise Pizza in Watertown CT. The buffalo chicken and shrimp scampi pizzas are two of my go-to favorites.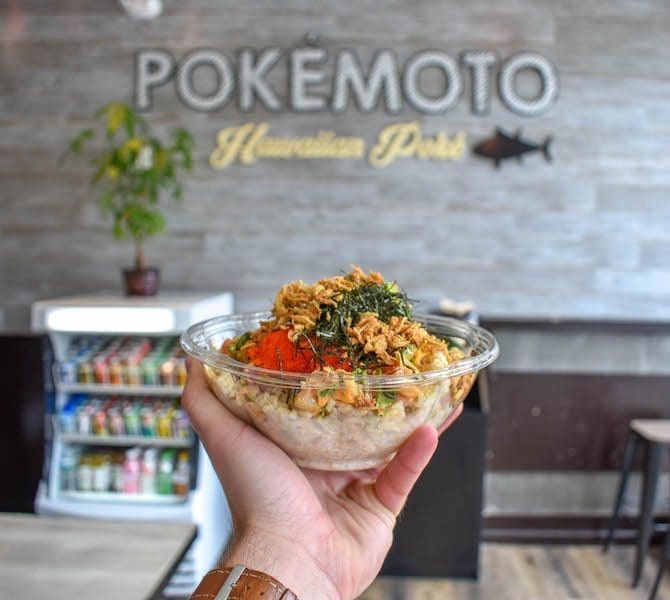 Poké Bowls
Sometimes CT residents want a healthier takeout. Something fresh with tons of fresh veggies and lean protein. It is, for this reason, the Poké Bowl has become CT's second most popular takeout choice, according to Uber Eats data. Some of the most popular restaurants CT residents are enjoying this Hawaiin classic from include; POKE-MAN in West Hartford, Pokelicious in New Haven, and Pokémoto in New Haven, Norwalk, Fairfield, Stamford, and other locations.
Pokémoto currently offers takeout and delivery. You can order online at POKE-MAN.
Thai 
It has been an unusually cold spring on the east coast and there are few things more comforting on a cold day than a bowl of warm, spicy noodles. Takeout Thai food has been very popular with Connecticut residents. Some of the most popular Connecticut Thai restaurants are Somewhere in Bangkok in Southington, Thai Basil in Greenwich, and Thai Kit in Fairfield. My personal favorite is Pho Boston in West Hartford, which also serves authentic Vietnamese.