February is Black History Month! South Florida is bursting with black entrepreneurs, creatives, musicians and businesses. Many of those businesses happen to be food related. Before the holiday month is over, support black businesses by dining at one of these restaurants in South Florida, Palm Beach, and across South Florida.
Blue Mountain Coffee House
The owner of Blue Mountain Coffee House, Allison Boettcher, is originally from St. Andrew's Parish, a Jamaican town that claims home to a stretch of the Blue Mountain range. Boettcher brings the passion of her homeland's food to this unique spot.
This popular West Palm Beach coffee house opened its doors in 2020. The Coffee House exclusively serves internationally renowned Blue Mountain Coffee from Jamaica.
The food menu offers both breakfast items like bagels and pancakes, and lunch options such as their Mountain Sliders and Jerk Chicken Salad.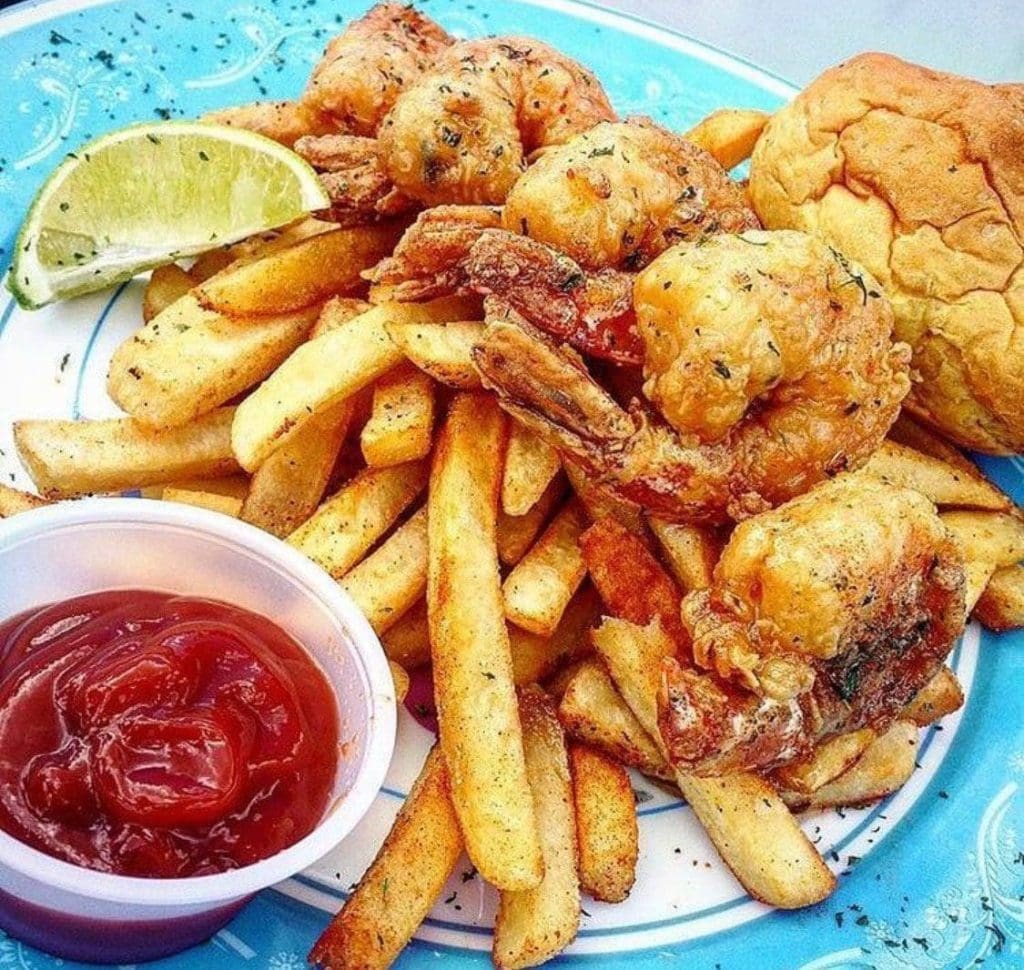 C-Food Shack at The Lincoln Eatery
With its original location in Nassau, Bahamas, C-Food Shack is the first U.S. location for the Caribbean seafood concept. Created by Black Business owner, Laron Culmer, who also serves as executive chef, C Food Shack has been cooking up a storm for the Bahamian public since 2013. 
Appetizers include Bahamian Conch Salad; Jalapeño Cheddar Conch Poppers with Junkanoo sauce consisting of spicy citrus aioli; and Fish in Da Bag with grouper nuggets, fried conch and 3 jumbo fried shrimp all tossed in a bag with homemade hand cut fries, guava ketchup, hot sauce and a coconut bread roll. 
Vegan patrons can indulge in the guilt-free Double Tacos. These tacos are made with spicy curry chickpeas in a crispy pita with pickled red cabbage and cucumber chutney. 
Entrees include the Captain Bahamas Surf and Turf Burger, fried conch, bacon, mozzarella, cheddar cheese and Junkanoo sauce on a Kaiser bun; the Floribbean Fried Conch Pita Deluxe, featuring crunchy pita, fried conch, iceberg lettuce, diced tomatoes, mozzarella, cheddar cheese and green onion tartar sauce; and the C Food Signature 3 Cheese Mac and Cheese made with a choice of lobster tail, jumbo shrimp, blackened mahi or mahi crab. 
Those with dietary preferences can select the Build Your-Own C Food Burger, where they can choose from a selection of breads and protein.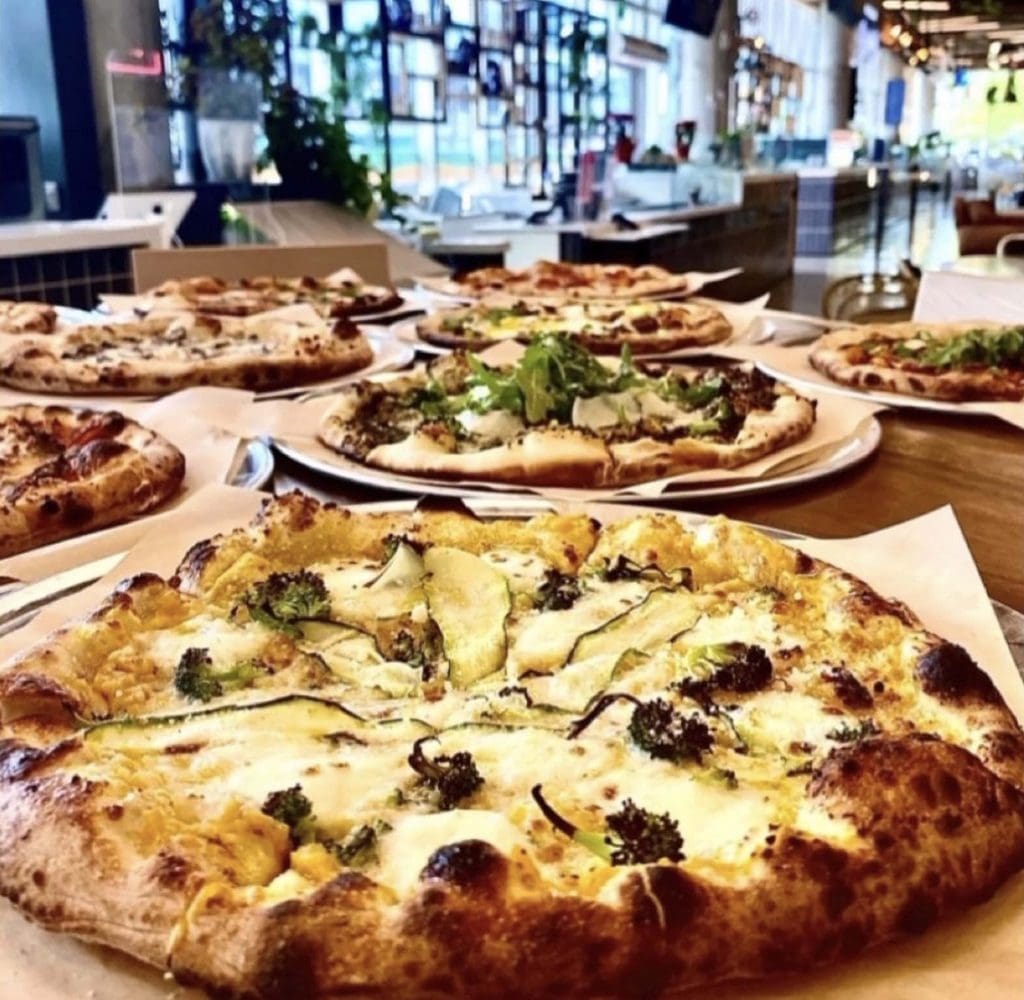 Simply Good Pizza at The Lincoln Eatery
The Lincoln Eatery, Miami Beach's first modern food hall, announces the opening of Simply Good Pizza, a new pizza bar focused on creating a sense of community in Miami Beach by sourcing fresh ingredients from local farmers and purveyors while giving back to those in need.
Helmed by Richard Fuentes and Max Pierre, hospitality veterans who have worked within Miami's culinary field extensively, Simply Good Pizza's overall goal is to promote inclusivity and support local purveyors and businesses in South Florida. 
As minorities, Pierre and Fuentes created Simply Good Pizza with the intention of starting a social conversation about advocacy, while also serving a diverse array of flavorful pies like the Guava and Cheese pizza. Simply Good Pizza's values are cemented in the importance of community evolution and giving back.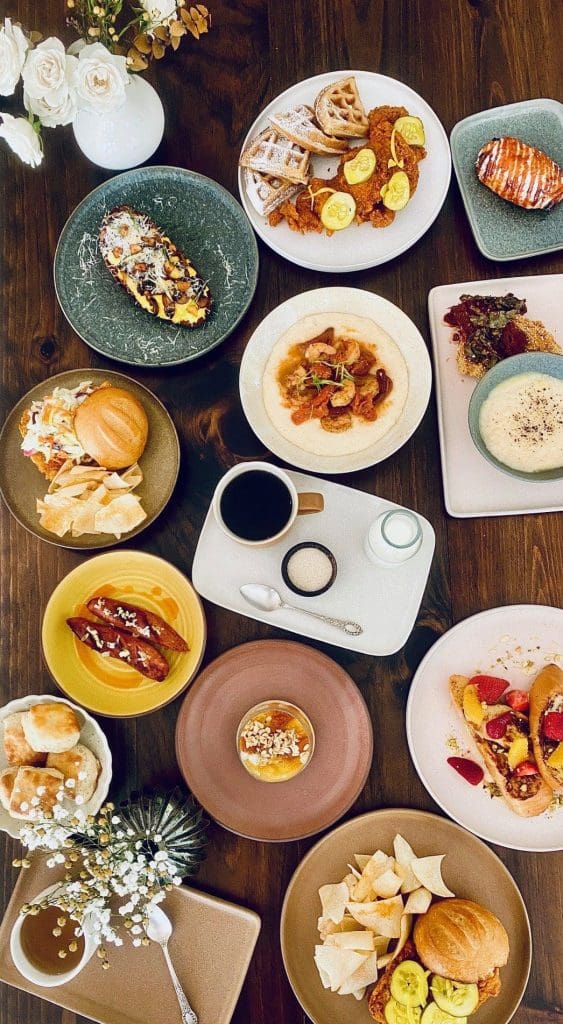 Rosie's Pop-Up at Copper Door B&B
Rosie's at The Copper Door B&B serves a diverse range of sweet and savory menu options, sandwiches, breakfast items and fresh, baked goods. All dishes are plated with vintage dinnerware and served on the restaurant's scenic patio. The patio is decorated with potted plants and a floral archway by local designer Say Sukii that leads to a covered pergola.
The restaurant is nestled in the Copper Door B&B. The B&B is a black-owned bed & breakfast with the goal of sharing Miami's culturally driven history, art and culinary expertise through its guest experience. The pop-up is a version of a full-scale restaurant owners Akino West and Jamila Ross hope to eventually open at the hotel. 
Menu highlights include Shrimp & Grits with stone-ground grits, roasted tomato, fennel, sausage; Orange Honey Cinnamon Bun made with bee pollen; and Pull Pork Benedict made with rosemary hollandaise, roasted onion, egg and a house biscuit.
Rosie's also serves uniquely delicious offerings such as Cardamom Waffles with macerated strawberries, pistachio brittle, whipped cream; and Dutch Baby Pancake with vanilla yogurt, pear, blueberries, almond, lemon honey. 
Ganache Bakery
Founded in 2011, Ganache Bakery Café is one of Downtown West Palm Beach's premier baking businesses. The team firmly believes in providing the highest quality baked products made from scratch from only the finest ingredients. 
Highlights from the menu include signature Key Lime Tarts, Rum Cake, and custom-made cakes for any occasion. The bakery is run by Jamal Lake and Joan Lewis, who both originally hail from the Caribbean.
Chef Creole Kitchen
With seven locations in and around Little Haiti, Chef Creole Kitchen opened in 1992 by serving uniquely Caribbean cuisine like queue boeuf and stewed conch. The restaurants South Florida are the vision of owner Wilkinson Sejour and his brother, the late Jude Pierre. 
Sejour has been honored for his business acumen and as a supporter of education through community service and youth projects. He has also offered catering services to notable figures such as The Obamas, Jay-Z, Dwayne Wade, and many others. 
Popular menu items include their Lemon Pepper Wings and Fried Conch.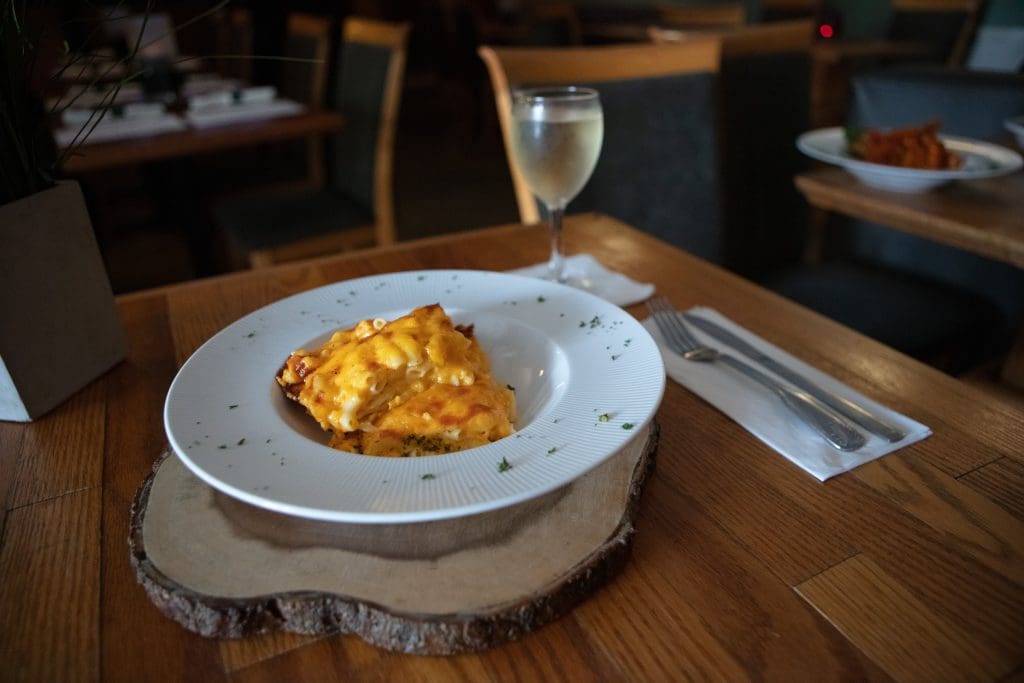 Lil Greenhouse Grill
Lil Greenhouse Grill started out in a food truck but now serves soul food from inside a restaurant in the Historic Overtown neighborhood. This black-owned restaurant complements its edgy neo-soul cuisine like Smoked BBQ Ribs and Sea Cake Burger with craft beers and wine. 
Through its traditional food, Lil Greenhouse Grill wants to honor its neighborhood, one of the oldest in Miami and steeped in the city's Black history. 
In recent months, Lil Greenhouse Grill has shared the struggles of many small businesses. Despite their difficulties, they share its limited resources to help others as much as it can. 
The restaurant provided a courtesy lunch to the entire staff of the Jackson Pediatric Center at the University of Miami/Jackson Memorial Medical Center. Free meals are also provided to 10 to 15 hungry neighborhood kids whose families are struggling. 
Deep Down South BBQ
Deep Down South BBQ serves mouthwatering, and jaw dropping BBQ and is run by ex-Marine Albert Houston, who began his culinary career while serving in Operation Desert Storm.
After he left the Marines, Houston went to Johnson & Wales University for traditional training and now, with more than 30 years of experience, knows his way around a hog. 
Famously known as the 'Home of the Fried Garlic Blue Crabs', BBQ and Seafood eaters alike come from near and far to taste the Southern cuisine that everyone craves for. Food critics from Georgia, New York, and Ft. Lauderdale and Miami have listed them with some of the top BBQ restaurants of all time. 
Soul food Sundays feature classics such as Turkey Wings, Smothered Pork Chops and Oxtails. Their creative and out of the box thinking is what launched their Fried Garlic Crabs and led to their own fusion Garlic Oil that gives the dish an irresistible aroma mixed with southern charm. Stop in and experience real authentic BBQ and seafood at this black-owned restaurant in south Florida.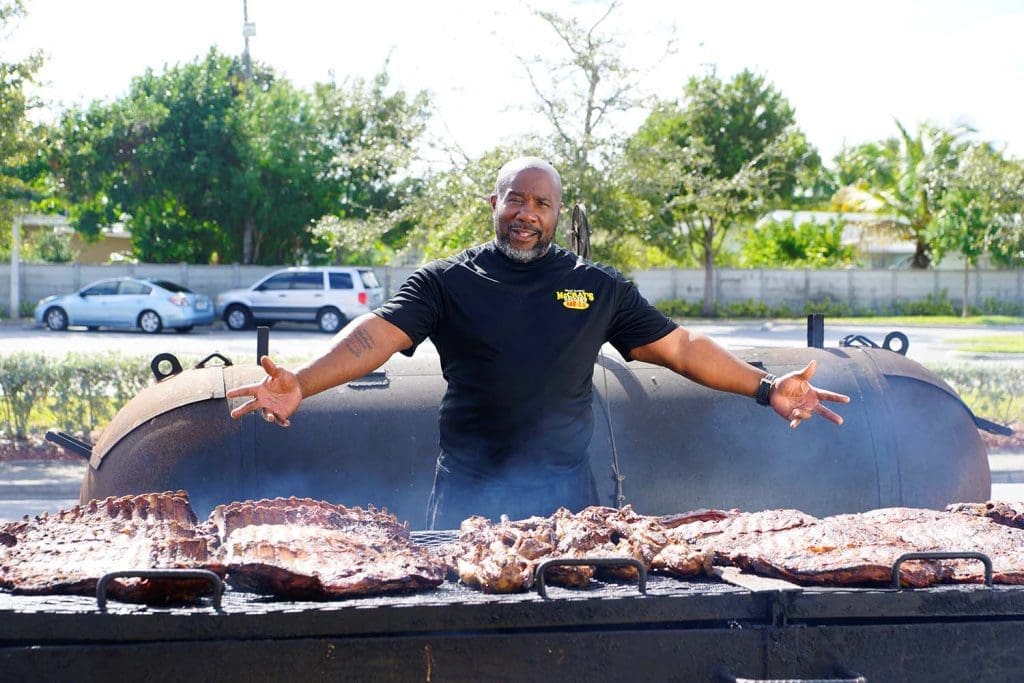 McCray's Backyard Bar-B-Q
McCrays Backyard Bar-B-Q is located in West Palm Beach and has been for over 85 years! Owner Derrick McCray inherited the business from his father and has continued their BBQ cooking tradition of wood and open-pit fire. He is known for catering big sports events, including over 15 Super Bowls.
Their large BBQ menu offers Ribs, Pulled Pork, and Brisket among other favorites like Conch Fritters and Chicken Sandwich.
McCray's Backyard Bar-B-Q is a small business that has made a big difference in the community. McCray gives back to his community and volunteers with the Youth Recreation Association and Mothers Against Murderers Association. Most recently he was recognized for feeding thousands of families during this pandemic.